The very nature of travel is movement — from one place to the next and moving around within each place.  As our journey covered such vast distances and a wide variety of activities within each location, I kept track.
| | | | | |
| --- | --- | --- | --- | --- |
| Mode | Kilometers | Minutes | Hours | Days |
| Train | 5709 | 4860 | 81 | 3.38 |
| Taxi | 2560 | 3195 | 53.25 | 2.22 |
| Hired   Driver+Car | 1725 | 2270 | 37.83 | 1.58 |
| Overland Truck | 2610 | 2580 | 43 | 1.79 |
| Jeep | 240 | 900 | 15 | 0.63 |
| Hiking | * | 8040 | 134 | 5.58 |
| Car | 1802 | 1800 | 30 | 1.25 |
| Bus | 4114 | 5440 | 90.67 | 3.78 |
| Boat | 807 | 3330 | 55.5 | 2.31 |
| Airplane | 68025** | 6470 | 107.83 | 4.49 |
| | | | | |
| Sum | 87592 | 38885 | 648.08 | 27 |
* We spent a lot of time walking.  I was disciplined about logging times but didn't log distances as well.
**This does not include the many hours spent in airports waiting for flights or clearing customs.  Nepal and Kuala Lumpur were the hardest where we spent over 8 hours at each airport.
We traveled at least 87,592 kilometers (nearly 54,000 miles, yes that's right…I double checked) during our 9 month journey.  That's 2.25 times the equatorial circumference of Earth!!  We walked, drove, were driven,biked, scootered, bused, boated, trained, and flew.  Nearly one full month of our journey was spent moving – getting from place to place.  Many times the movement was part of the adventure such as hiking the Great Wall, The Himalayas, or exploring the ancient ruins in Angkor Wat, Borobadur, or Prambanan.  Sometimes the transportation mode allowed us to see parts of the country inaccessible by mass transit like the slow boat from Laos to Thailand or the fast boat up the Mekong from Vietnam to Cambodia, or even when we hired a private driver in India.  At times the transportation was a fast airplane or it was deliberately slow like our felucca ride in Egypt.  Certainly riding bullet trains in China or sleeper trains in Vietnam were also interesting.  The kids especially liked the sleeper busses.  Regardless it was still a lot of time spent covering ground from one place to another.
72
We stayed in at least 72 different cities/towns/villages.  Four of them were in the top ten most populated cities in the world (Delhi, Cairo, Sao Paulo, and Beijing).  Nine were in the top twenty worst air quality (Kathmandu, Chiang Mai, Kuala Lumpur, Dubai, Hong Kong, Delhi, Hanoi, Cheng Du, and Phnom Penh).  We stayed in 8 of the top 50 most dense cities in the world (Bangkok, Rio de Janeiro, Singapore, Sao Paolo, Cairo, Ho Chi Minh, New Delhi, Beijing).  We had the good fortune of staying with locals in their homes, like Cho Chos in the Hmong village of Ta Van, or with Maria in Sukau, in a Bedouin Camp in the Wadi Rum, or with Maher in the Nubian village of Gabl Tagog.  Again and again it became clear that it wasn't the quantity of things they had in their homes that drove their quality of life but rather the connections they made with each other and to people that visited.  Their quality of life was tied to purpose, community work, and connections.
43
We visited 43 UNESCO sites in 21 countries.  In 1974 UNESCO started identifying sites that merited preservation on the basis of natural, cultural, or historical significance.  All sites provided unique and interesting insight into our human identity on this beautiful blue marble in space we call Earth.  I don't think it's possible to say one site was our favorite.  They each provided amazing experiences and helped us appreciate different aspects of humanity and its place in the world.  We planned to end our trip in the Galapagos Islands, the very first UNESCO world heritage site.  It would have been the perfect place to conclude our journey – where Darwin formulated the evolution of species which linked our humanity and its evolution to the changing environments of the Earth.  We didn't make it there on this epic odyssey, but we were lucky for what we experienced.
The UNESCO project has been a double edged sword.  While it brings in tourism, money, and attention needed to save our collective world heritage, there were often side effects.  Places like Hoi An became Disneylandified.  Light shows, trinkets, and garbage didn't really speak to what was being preserved.  In other places like Chitwan National Park and Angkor Wat, people were displaced to preserve the sites.  However it is undeniable that the mission of preservation is a net good.  Money is brought into local communities, sites are preserved and cared for, and most of the time there is national pride.
1510/780/70
Paying attention is important.  When seeing so many wonderful things, it is hard to stay focused and treat everything as new and fresh.  However, by paying attention to the wildlife around us we were able to document 1510 sightings of wildlife and 780 unique species on the citizen science website Inaturalist.  We also had the privilege to witness over 70 endangered or threatened species.  (My List of observations here).  One of my images featured in wikipedia (Red Hipped Squirrel).  By far the place most devoid of wildlife (aside from cities) were the forests of Laos.  (Read about the markets and conditions in Laos here).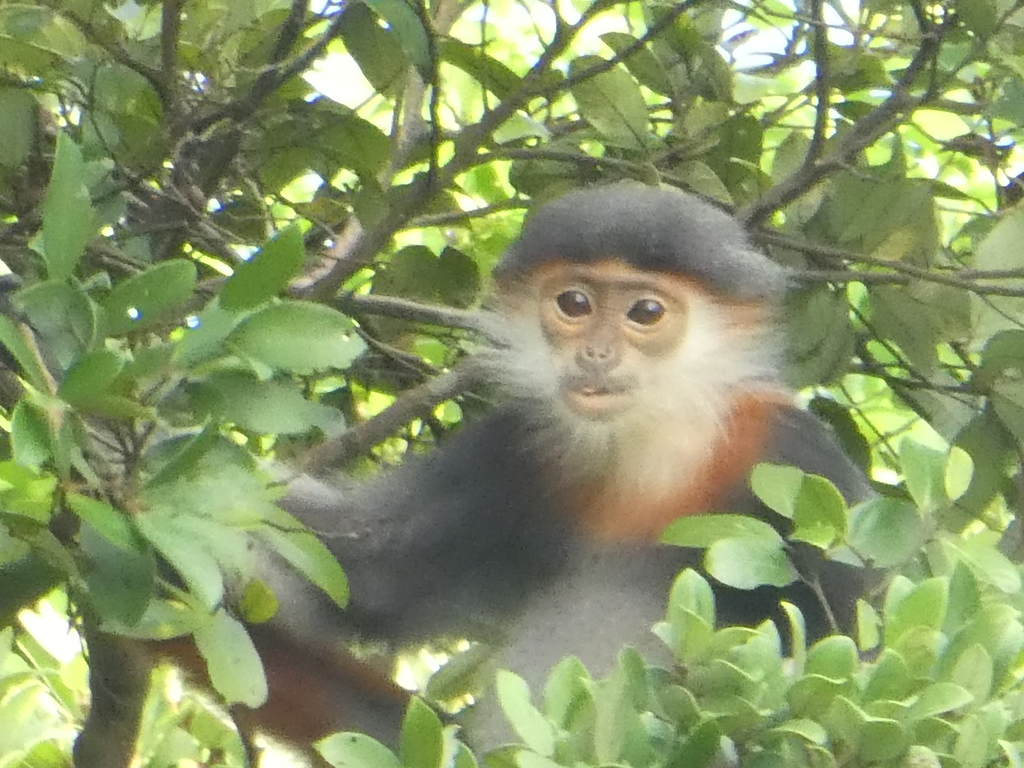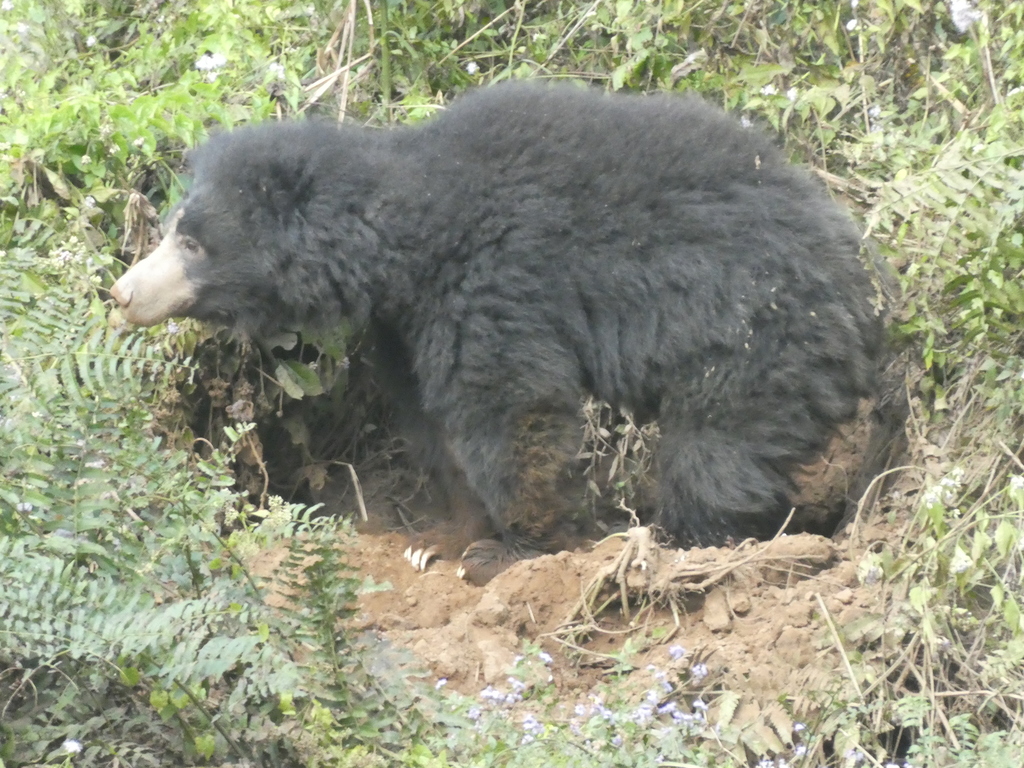 263/278
In all, we spent 263 days together as a family.  While at times we were apart for a few hours where Alyssa and Sharleen went one way and Kylie and I went the other, the vast majority of that time we were together 24 hours a day.  This time was a huge investment into our family.  We each had our meltdowns over trivialities (walking uphill, wanting Doritos, buying a pair of shoes, or AC temperature).  Coming back to the Covid-19 self quarantine required us to spend 14 more days together in a small cottage.  Our family survived 278 days together!