The Olympic National Park extends to the Ocean. The beaches are wide, but full of danger. Massive amounts of logs line the coastline and pose a serious hazard for swimmers. However, even here we saw how life perseveres.   A tree clings to soil on either side of a gully eroded by rain over time. This tree seemed like a metaphor for so much right now. Despite years of erosion, it persists and hangs on. How much longer will it last?
Nearby is the the largest Red Cedar in the world. The Red Cedar held special meaning for the indigenous population of the north. According to this site (click here), Red Cedar is the tree of life for the aboriginal peoples of the Pacific Northwest, and was used for building, totems, and ceremonial purposes, as well as a myriad of other common uses.  Walking into a grove of ancient Red Cedar was spectacular.
Forks Washington is the home of the Cullens, Blacks, and Bella. Alyssa had to get her Twilight on by visiting Twilight Central. (And La Push). To the Northwest of Forks was Lake Ozette which after a four mile walk to coast provided stunning campsites and vistas. According to the National Park placards, it is the most popular campsite in the entire national park.
I took a detour to visit Oil City. It was a long dirt road used by loggers and residents who looked to create as much distance between themselves and civilization as possible. The pacific northwest trail goes through here and up the coast. The first few miles of the trail weave through mud and washouts, but it opens to a spectacular beach strewn with logs at the mouth of the Hoh River. The river churns up nutrients where it meets the ocean which attracts fish by the multitudes. This in turn attracts Eagles, Pelicans, cormorants, terns, gulls of all types along with a variety of other sea birds. I counted 18 eagles looking for their opportunity.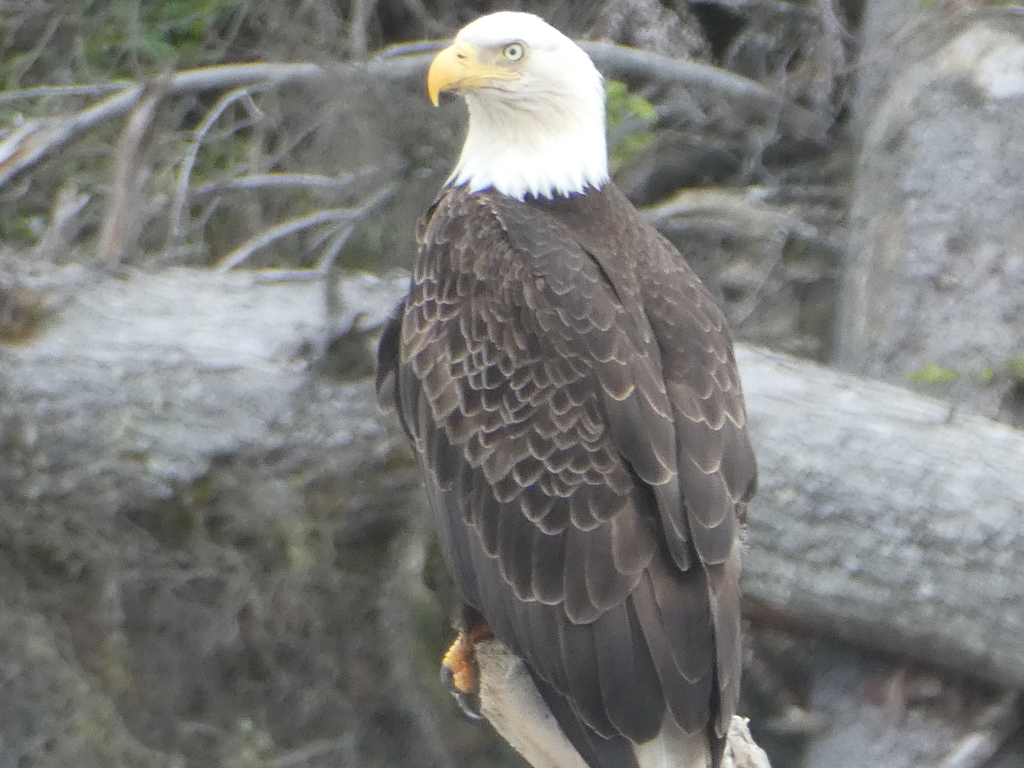 Cape Flattery is the Northwestern most point of the continental US. It is on the Makiah Reservation. The trail is short and rewards visitors with a cormorant rookery, nesting grounds for puffins, auklets, and pigeon guillmonts.