Koh Rok is a small island off the coast of Thailand. 90 minutes west from Koh Mook by boat, we had heard that the snorkeling was great. We had also heard that we could camp on the island.
After asking around, most long tailed boat operators said that camping wasn't allowed this year, we were bummed. When we arrived we asked again, but the ranger said everyone has to leave at 3pm and no camping is allowed.
This did not stop us from enjoying our snorkeling at Koh Rok. The reef at Koh Rok is a fringing reef rather than an atoll. We snorkeled at two locations: Man Sai Bay and Pak Rong Bay. One of our fears on this trip was amazement fatigue. After seeing so many great views, temples, and reefs, would we feel that the experience was ho-hum? We were NOT disappointed with Koh Rok. There was a high diversity of fish and the coral was healthy. There were even things we hadn't seen before.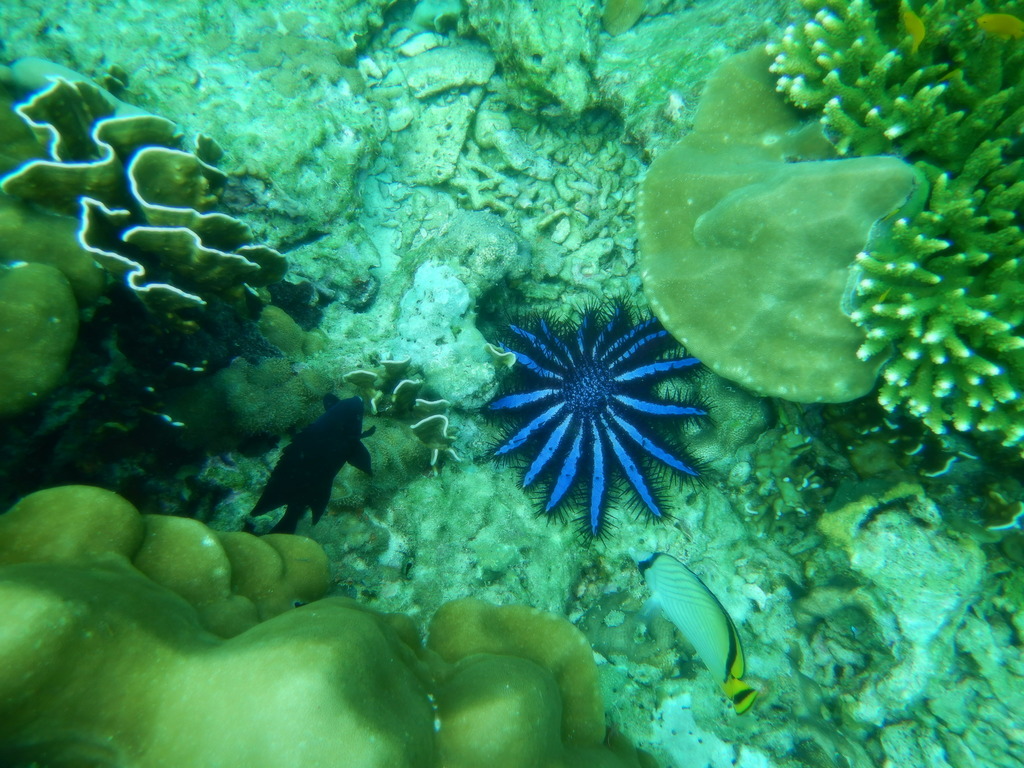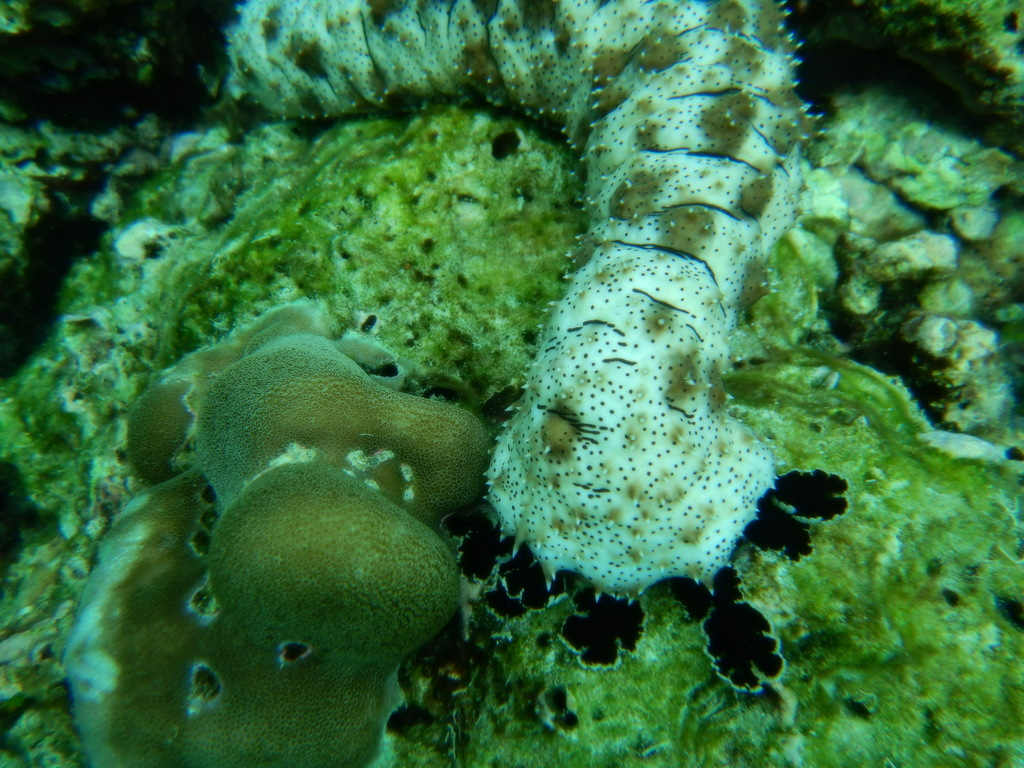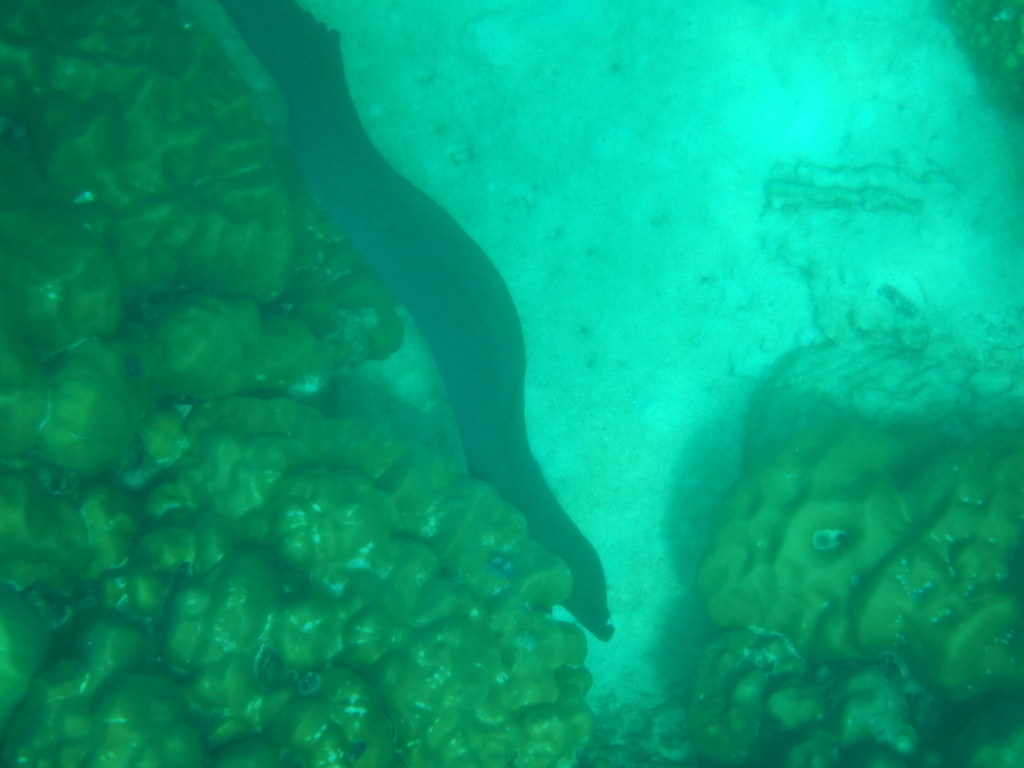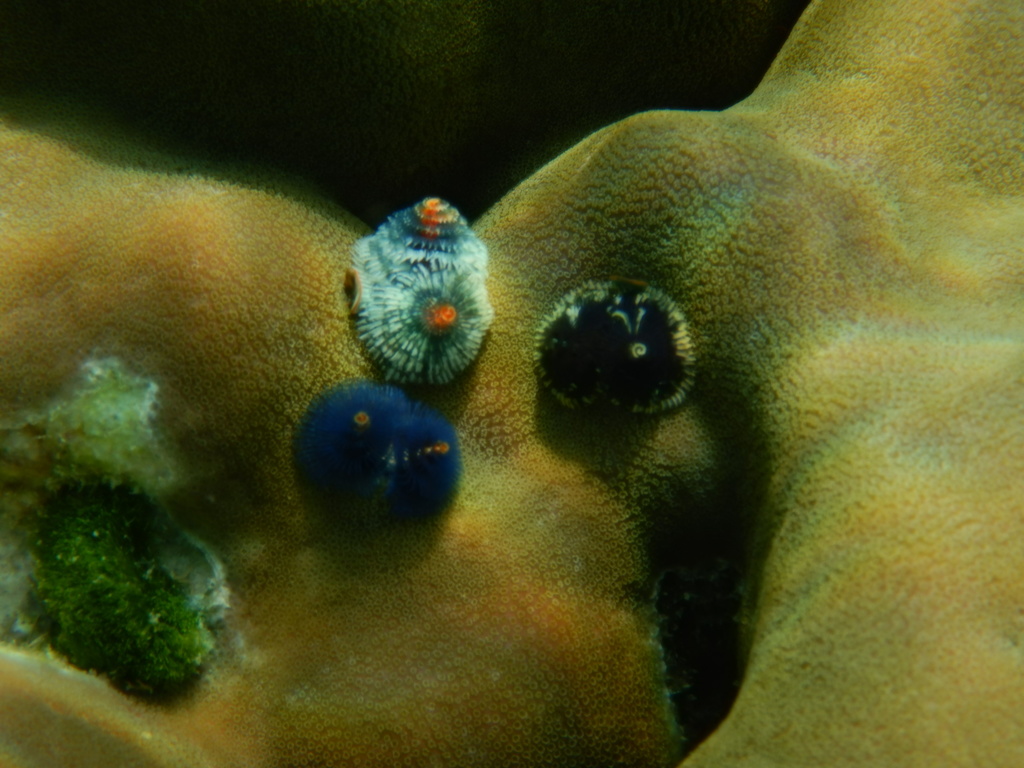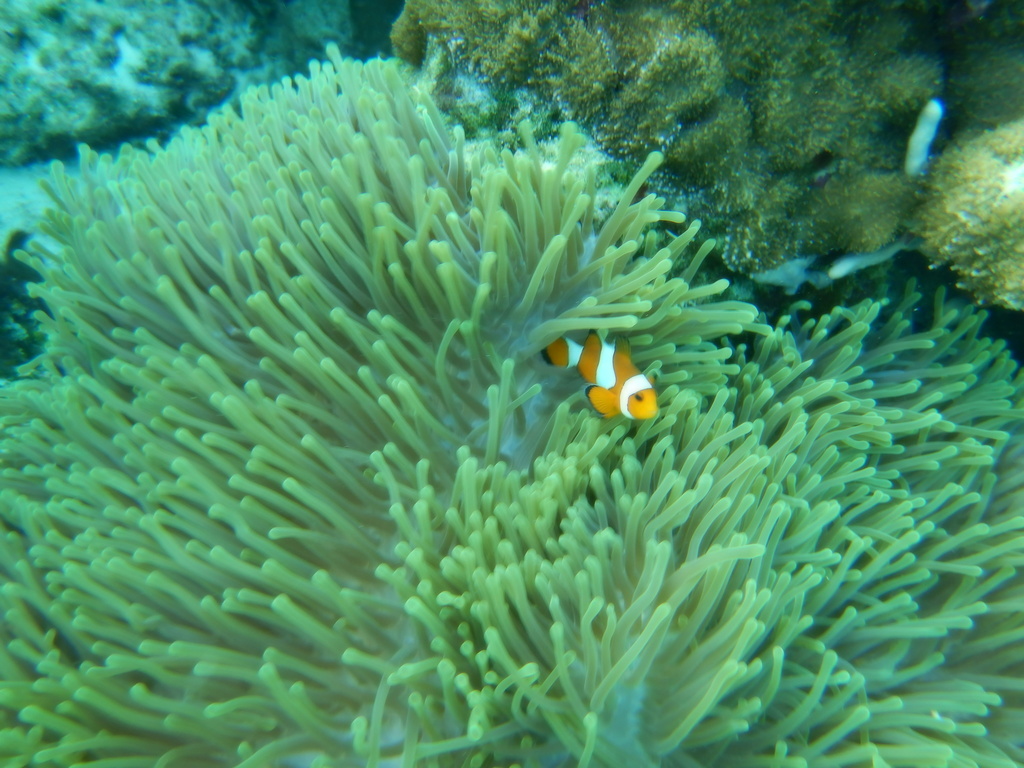 We took an hour break from snorkeling to eat lunch on a deserted beach. The sand is so fine and powdery. We then went to the main beach to pay national park dues, and snorkeled some more.
How we did it
Our first choice was to camp here, but that was not available this year. No reason was given by the national park ranger when we asked. So we hired a longtail boat for the day. Usually one day excursions run about 3500 Baht to Koh Rok. Transit from Koh Mook to Koh Lanta was about 650 per person. So we booked the longtail for the day and asked them to drop us off at Koh Lanta. Instead of paying 3500+(900*4)+ 500 (for the taxi), we paid 5,000 for the boat and 500 for the taxi. A pretty big savings! Backpacker Bob, who was also going to Koh Lanta, took the ferry for 50 baht back to the mainland and hitchhiked up to the Krabi and planned to pay 100 Baht for a ferry to Koh Lanta.