Tourists rarely visit Chom Thong as a stand alone destination. It was a pass through town on the way to the other attractions in the mountains. People would day trip to Doi Ithanon or Mae Ya Waterfall and speed through the city, perhaps stopping at an eatery on the way. Consequently, Chom Thong had a very small town friendly feel. We stayed in a local hotel on the main road to Doi Ithanon.
Near the back side of our hotel was farm land. Plot after plot of longnon, lychee, and other fruit orchards. I spent hours wandering the dirt roads. I found just as many new birds on these dirt roads as I found in mountain cloud forest (only because there was less trees and easier for my lazy eyes to see).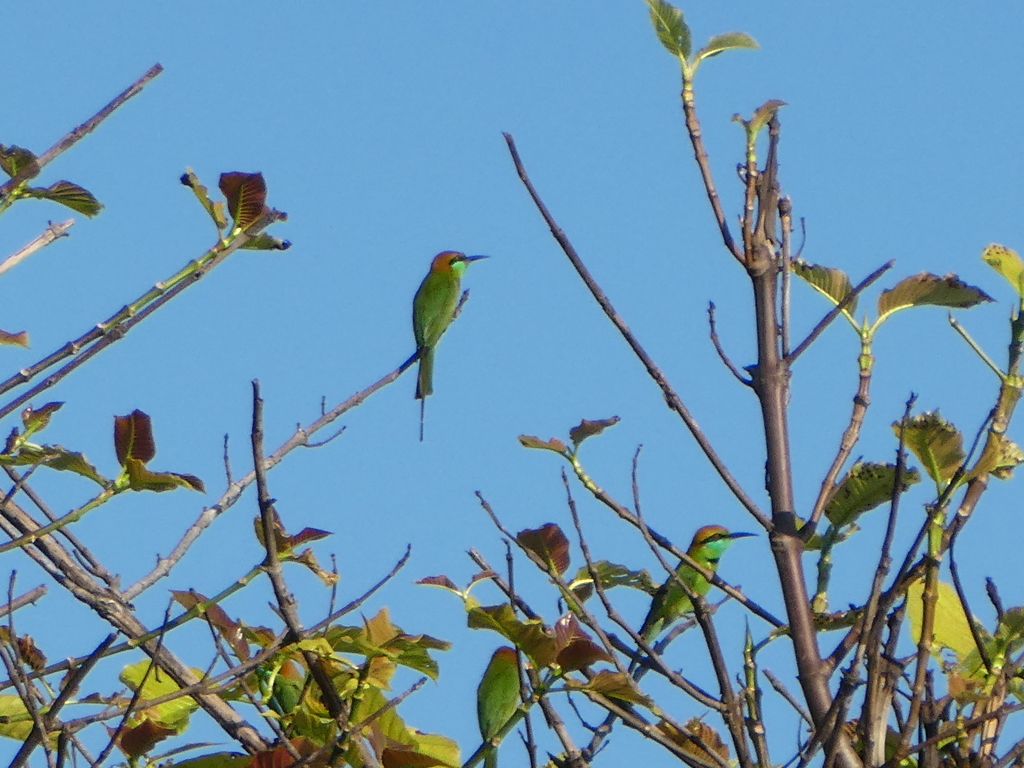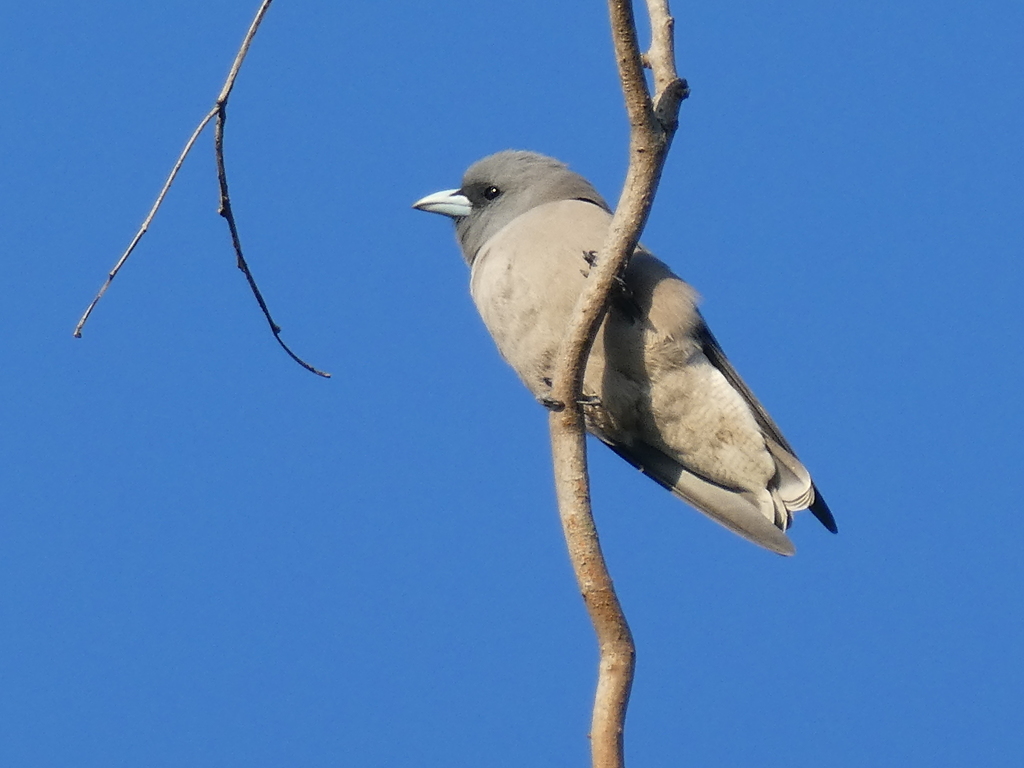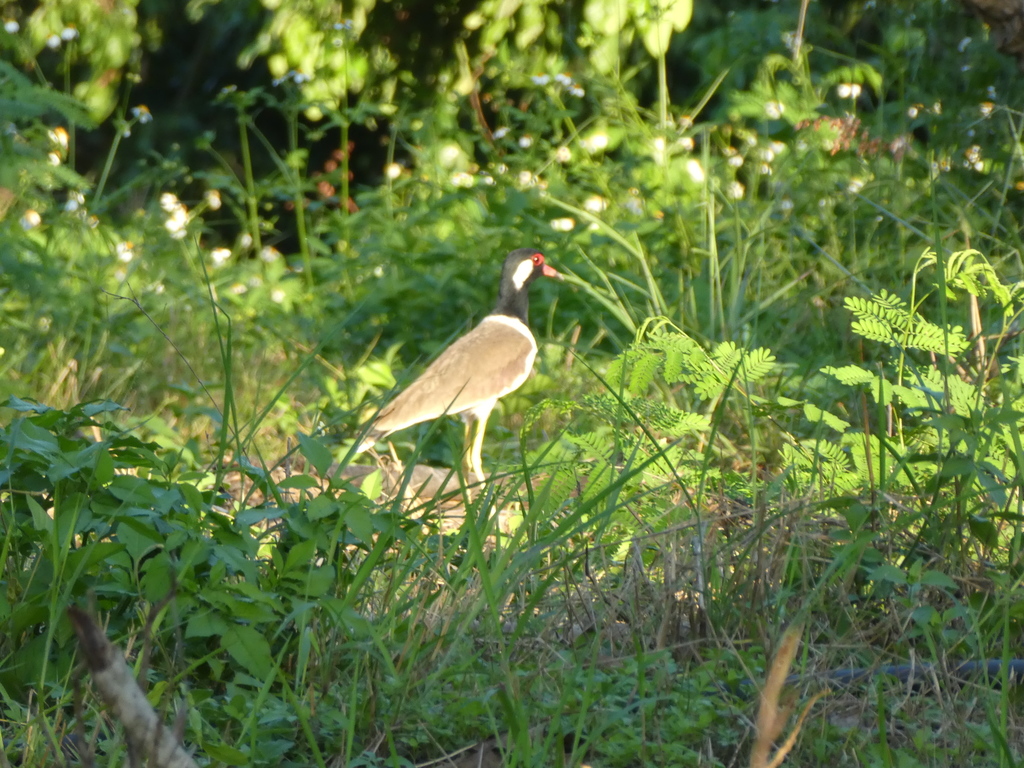 I went to a local barber to get my hair cut. The barber reminded me of Earl the Barber. He was in his 60s and had all his tools laid out on the counter: 4 scissors, 1 razor, 4 brushes, and a bucket full of different types of combs. I sat back in the chair and for the first time in 40 years let someone other than my wife or sister cut my hair. After a few back and forths of "shorter please", we were close to done. He then pulled out a straight razor to trim my lines and behind my ears. At this point, I notice he was missing a finger and suddenly got a little nervous. "Whose hair did he leave that in?" I decline the full shave, paid my 50 Baht and strutted off my new lines.
Sharleen and the kids were extremely happy with the tom yum noodle soap down the street corner. It had the right mix of spices, broth, and meats.
On my walk to the city center there were a few temples.
I walked to the city center a few time and becoming more and more bold with my food choices. I paid the price later that evening. I got sick. I can count the times I've vomited in my lifetime (1983, 1986, 1991, 2008, 2009). But this one was a head jerker. 20-30 times in one night. I learned a few things that evening.
Green papaya salad was as colorful on the way out as on the way in.
Repeated retching causes throat pain.
If it was spicy going down, it will be spicy coming up. The big difference being, that when you eat it the first time, you can have water, juice, or rice to dampen the spice and change the flavor. I was too afraid to put anything more in my system to counteract the spiciness. I just had to let the burn linger.
It was hard to sleep with barf on the mind and barf flavor in the mouth.
There needs to be some time between throwing up and talking about the reasons why it happened. I was in no mood to discus the causes for being sick while being sick.
I was pretty weak the following day and spent the 12 hour train ride sleeping while my wonderful kids and wife doted on my needs. I fell asleep in awe of how the body knows when something shouldn't be in its systems and pulls every string to export material out.
How we did it
We used information from this site (Click here)
We caught the yellow songthew from the Chiang Mai gate. A songthew was a pickup truck that has a converted camper with seats in the back. They fit 12, but that number can grow depending on how many people sit in the middle and stand in the back). It cost 35 Bath per person. We rang the "get off" buzzer at junction 1009 and walked one kilometer to our hotel.
Down the street, by the food vendors we saw a yellow songthew that offers Doi Ithanon trips. I walked to the city center next to Wat Phra That Si. A big sign stated that for 1500 baht you get a songthew to Doi Ithanon with 4 stops. If there are 12 riders, then the fare is 140 baht per rider. We contracted the songthew driver just down the street so we wouldn't have to walk the 3 KM into town.
On the way back from Chom Thong to Chiang Mai, we flagged a songthew down and paid 40 Bath to return. (Note: Not every returning songthew is a public bus, some will want to charge you private charter prices back to the city. Ask to confirm your rates.