It was time to get out of the city. We planned a three day excursion to Chom Thong and Doi Ithanon.
In March 1915, Chao Dara Rasmi, the royal consort of King Inthawichayanon went on an excursion to the peak of Doi Inthanon and ordered to erect here a memorial shrine in which to deposit the ashes of her father, King Inthanon, the 7th ruling prince of Chiang Mai (1870-1897).
At 2,565 meters (8,415 feet), it is the highest peak in Thailand. It was also the coolest point in Thailand. In the early morning when we arrived it was 20C (had dropped to 6C overnight). While many Thai people wore jackets and mittens, we enjoyed a break from the heat.
A major attraction at the summit was bird watching. A cloud forest biome made for a spectacular site to observe uncommon bird species. Every species, even the common ones, were interesting and new.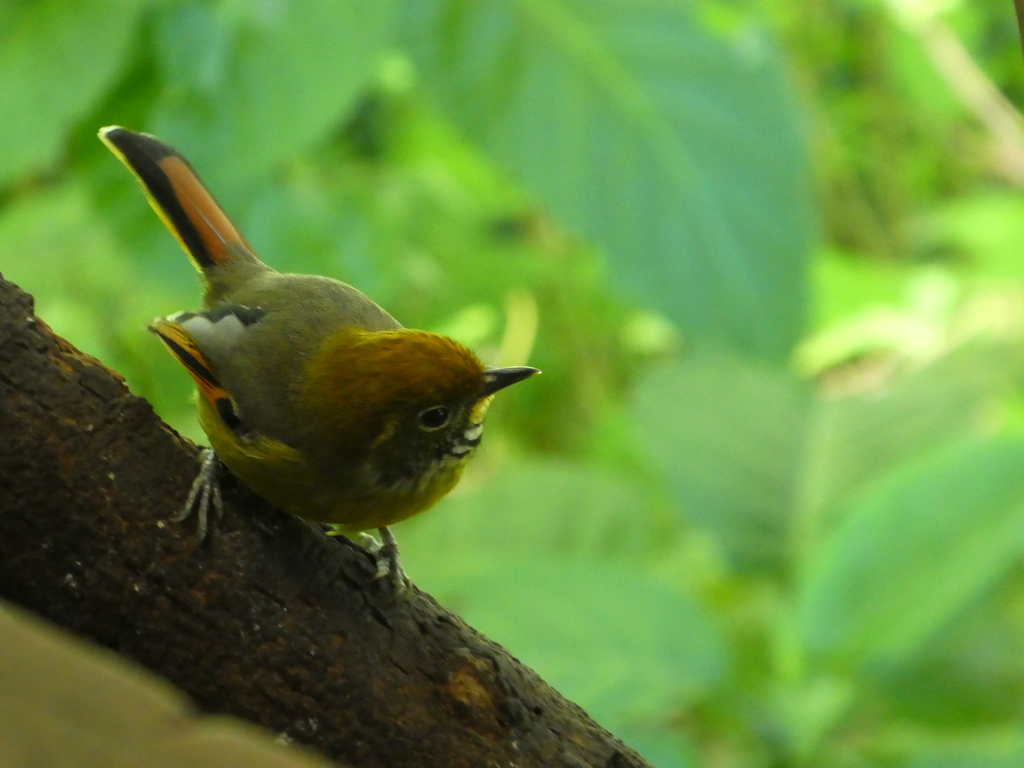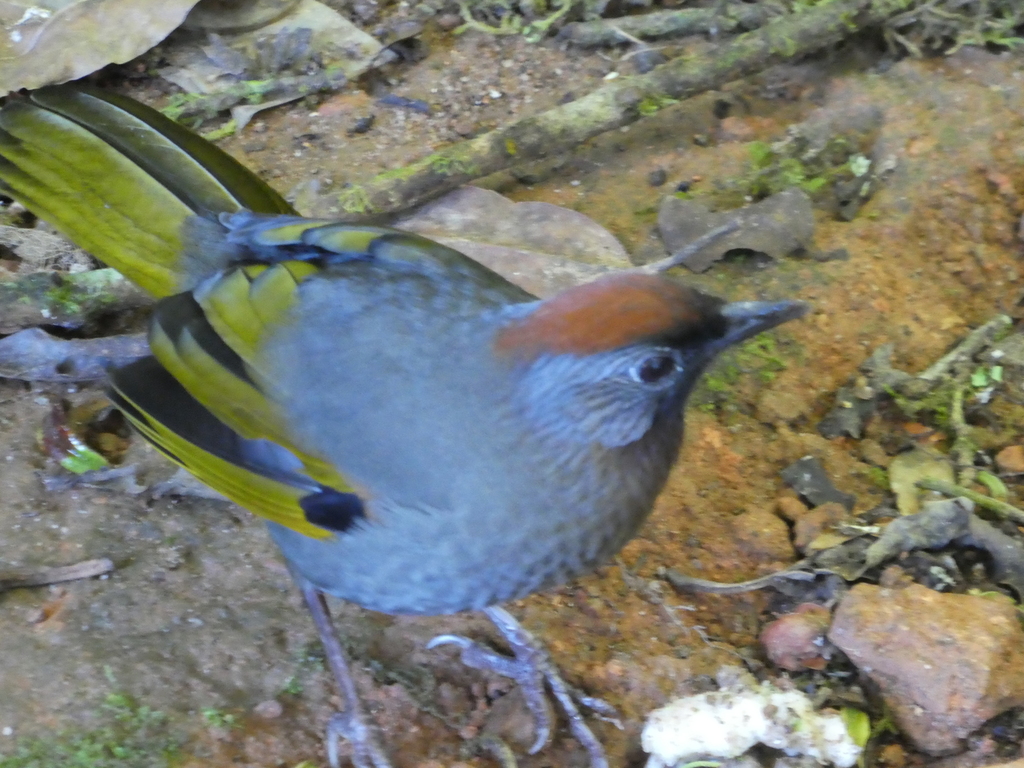 There was one major road that went from bottom to the top and everyone went up and down. There were attractions that most people stopped at: Two Chedis, Kew Mae Pan Nature Trail, Royal Agricultural Site, Visitor Center, Hill Tribe Villages, and a few waterfalls. There is camping and quite a few home-stay options in the park. Generally, everything was really spread out.
As we chartered a songthaew for the day, we were able to pick our locations. I got tips from a birding website about trails to try out. The first trail was an overgrown jeep trail by checkpoint 2. We had to crawl over logs and beat back the leaves. We heard birds everywhere, but had trouble pinpointing their location in the lush forest growth. About 200 meters into the trail, we got our first leech and everyone wanted to head back.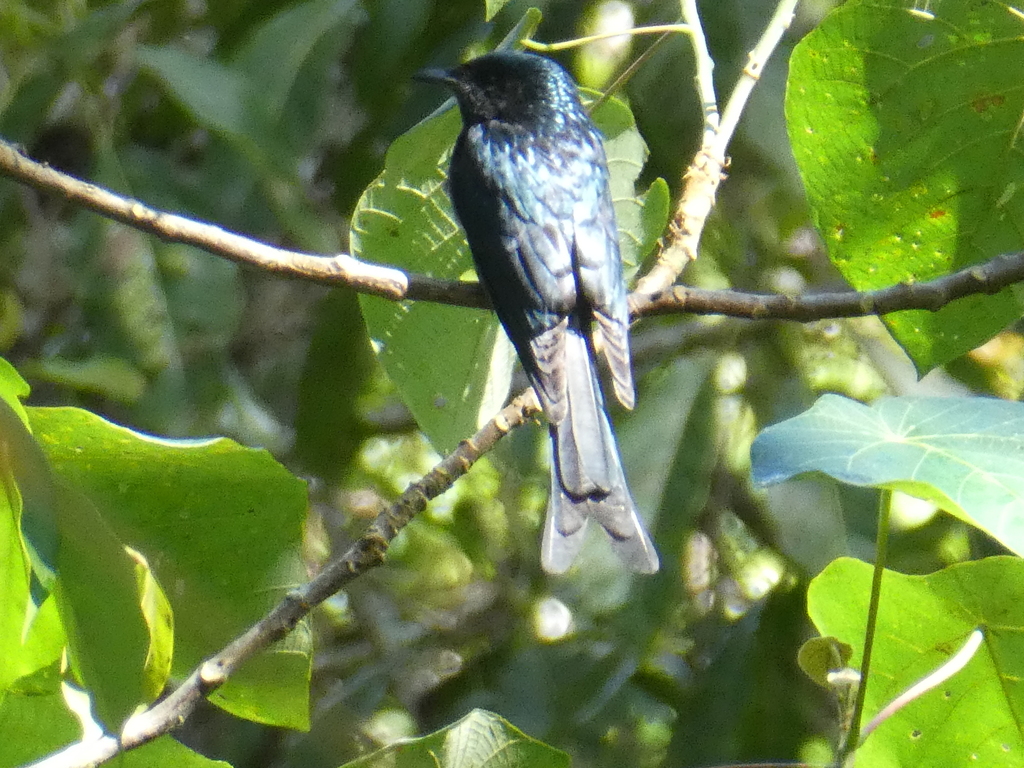 Out second trail was more promising. It was an access road to a forestry center. We ambled up this road through a sweet smelling pine forrest. Cicada, bird, and frog sounds filled the air. I took the left fork at the gate and climbed over a downed tree. Around the bend it opened into an expansive bamboo forest. The access road became more narrow and overgrown. I noticed a tick crawling on me and decided to turn back.
We stopped for lunch at Mr. Daengs shop. Mr. Deang operated a cafe and homestay. He was also a renown birder on the mountain. His website doesn't seem to work anymore, but the food was good.
We made a quick stop at Wachirathan Falls. These falls were made for easy tourism. The falls were just 10 meters from the parking lot, allowing tourists to minimize their hiking time. There were some nice views and rainbows. I think a longer trek to these falls would have made them more spectacular. I would have felt as if I earned them more if I had to hike to them.
We made one last stop at the Ban Luang cut off road. The most successful thing here was the girls finding giant touchy plants (Mimosa pudica). While I looked for birds, they experimented on touchy plants big and small, finding new ways of making them retract.
We had spent a full day in the park and sampled some of the different biological wonders it had to offer. It was the first national park we had been to in a while, and it gave me pause to think of what a good idea national parks were. Yellowstone was one of the first national parks ever created in 1872 with the idea that a giant swath of land should be held in public trust for future generations to savor and enjoy. Since then many other countries have followed suit. Throughout Asia there have been many challenges for the rangers mostly around poaching and illegal use of the resources. As someone who grew up next to a national park I know how much work and effort goes in to keeping it open and protected from the public. Trails are cleared, roads are maintained, garbage is collected, rangers patrol, and information is generated regularly. All national parks in the USA are not perfect, but it is clear they they have set a standard for many other countries to follow. The symbol used at the entrance to Doi Ithnanon was familiar, and I left the park with a similar feeling that this park was in good care. It was a symbol and the result of what can happen with government backing.