The North Cascades National Park Complex is a group of protected areas stretching from Mt. Baker to Canada to Winthrop down to Mt. Rainier. They include
The North Cascades National Park
The Pasaytan Wilderness
The Ross Lake National Recreation Area
Skagit Wildlife Area
Lake Chelan National Recreation Area
Mt. Baker – Snoqualmie National Forest and Wilderness
Wenatachee National Forest
My goal was to explore as much as possible in the two weeks I had allotted for this area. Unfortunately, most of the trails I had mapped out were under substantial snow (In July), and I had to modify my plans.
Skagit Wildlife Area
Highway 20 meanders along the Skagit River. During spawning eagles swarm the river at many spots getting the fill. There are many parks and view points along the way, but I wanted to highlight the Northern Recreation Area. At fist blush, its a sprawling park with frisbee golf and dog walking trails. Dig a little deeper and read the placards, and you'll find that this was once a hospital where people farmed the land and tended to livestock as a way of rehabilitating their illnesses — at least that is what the placards boast. (Click Here) Dig a little deeper and you'll find the the hospital housed the "mentally ill" which was a very loosely defined ailment from 1911 to 1973. Over 1400 souls are interred on that land. Now, nature has started to reclaim the buildings. Birds nest in most buildings and deer wander the grounds.
What struck me was the realization from a very long time ago, that nature and work played an important role in healing. I'm sure it wasn't all butterflies and rainbows at this institution, but the area was beautiful and watching nature reclaim it's area was awesome.
Mt. Baker – Snoqualmie National Forest and Wilderness
Timber was and is the name of the game in this area. While some areas continue to be farmed for timber, some areas have been set aside and allowed to recover. I hiked to Beaver Lake and a portion of the trail was where the old train tracks were when trees were harvested by the multitudes.
It was great to see the area making a comeback and starting to transition from recovering growth to old growth. In fact along the riverbed I was lucky enough to see a Spotted Sandpiper with chicks. This reinforced the idea that Nature can recover if given time and space. Further north, I hiked along Baker Lake. Being National Forest, it is controlled by the Department of Agriculture. A side effect of this is there was a lot more dispersed camping. I saw hundreds of cars pulled over road side and camping up forest service roads and lake side in unsanctioned camps. The vastness of the wilderness and the complete rage of snow melt waters were on display at the north end of the lake. Nearly a half mile in width it boggled my mind the amount of water that must come down to create a wash of this size. At night there was a thunder and lightning storm which made sleep uneasy. Between thunder claps, branches and trees would fall.
Wenatachee Wilderness
Two trails in the Wenatachee wilderness I tackled were Lone Fir Trail and Maple Pass Loop. Lone Fir Trail was totally wiped out in multiple places by raging waters. A 30 food section of trail was just gone and replaced by raging river. Later a bridge had been broken by dead wood being pushed downriver, and a boardwalk over a swampy area was total destroyed. I thought I'd have more luck with the Maple Pass Loop. I couldn't even park in the parking area because it was full of snow. The trail climbed steeply through the woods and snow. Snow traversers always make me nervous. A slip could end in a long slide down. They always make for some amazing vistas. At Heather Pass, the boot tracks dispersed and no clear trail, the fog limited visibility, and the snow depth increased to over six feet deep. I didn't complete the loop, but I thoroughly enjoyed the trek.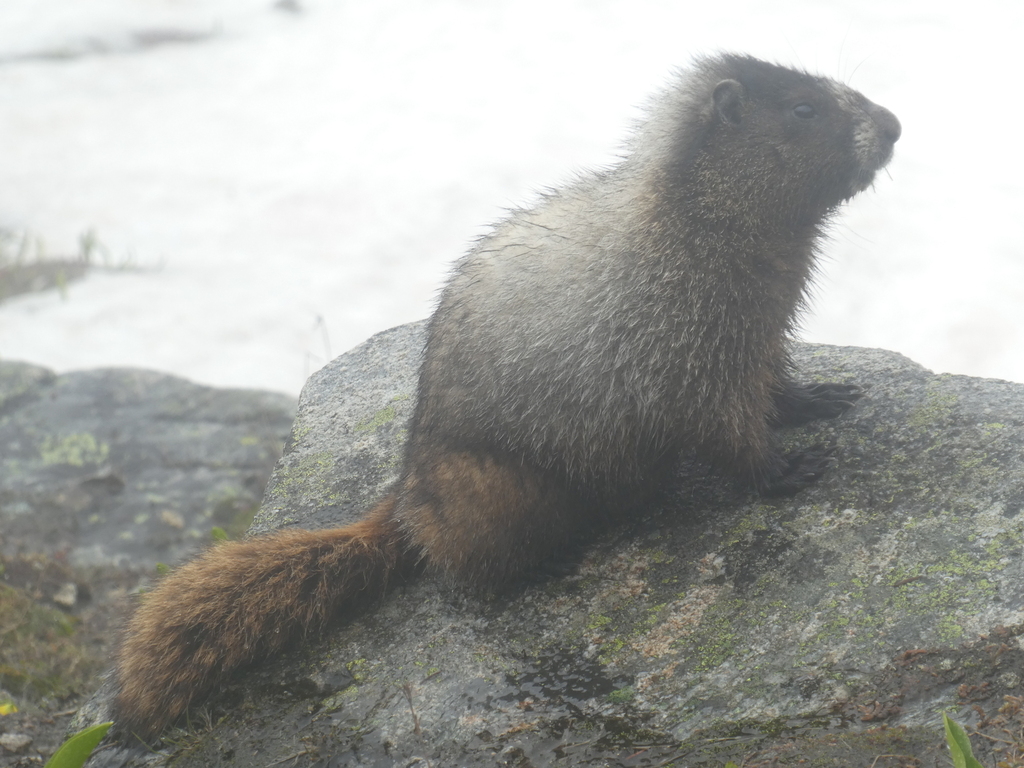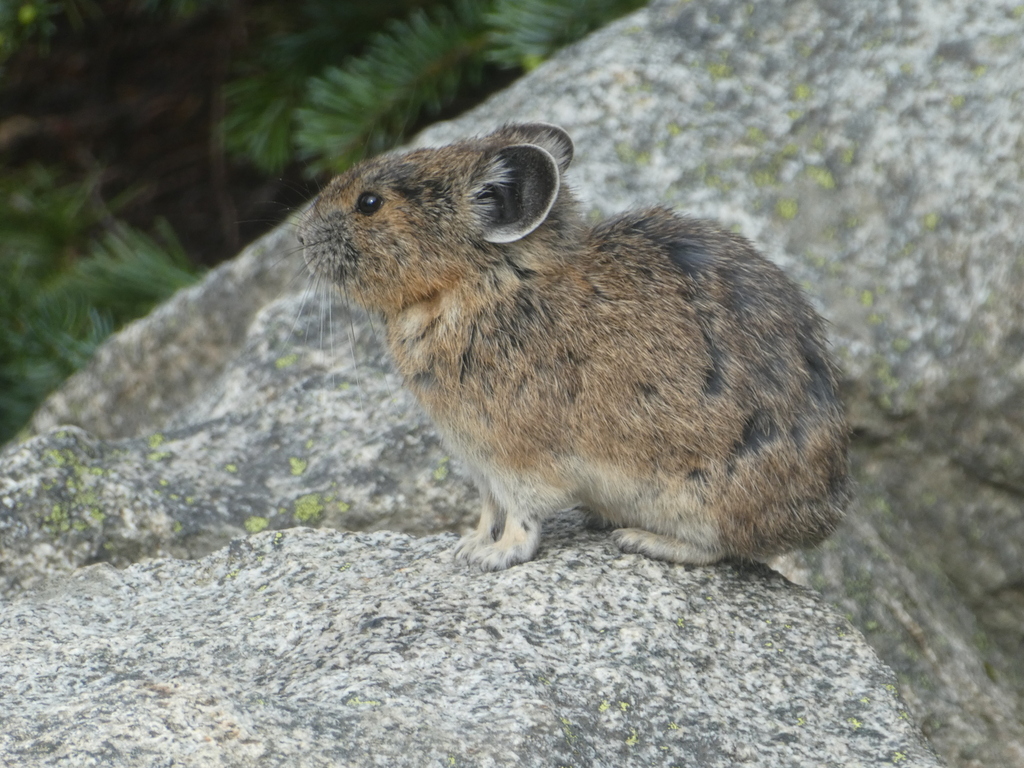 Ross Lake
The hike along Ross Lake was dramatically different. There was no snow, the forest was lush and green, and the weather was substantially warmer, even though it was just a short distance away from the passes. Even though mosquitos swarmed, the path along East Bank was amazing. The trail zagged through dense moss covered forests and lake-side campgrounds all under snow capped mountains.
At one point the trail was just a shelf between cliffs, and it was here I ran into two bucks. I, along with three other hikers, stepped aside and let them pass.
Another hiker familiar with the area told me that the deer in this area were fearless and quite curious. When pitching my tent for the night a deer hung out nearby for nearly 30 minutes munching away at some roots and didn't care at all that I was setting up.
Being spring the trees were full of songbirds.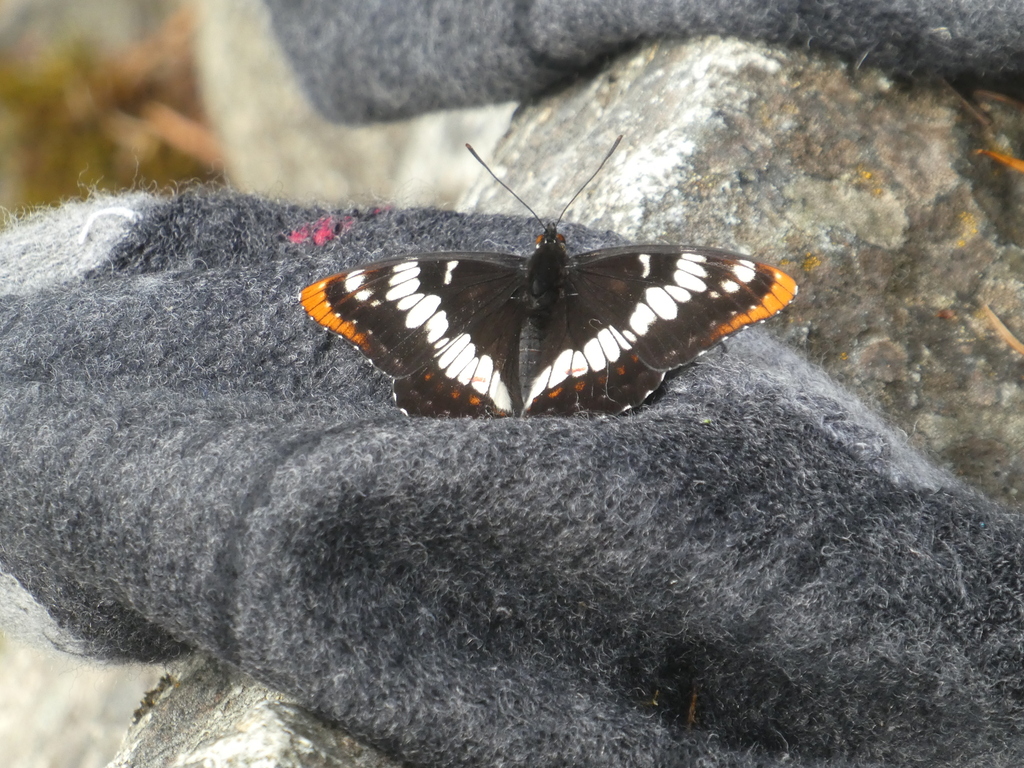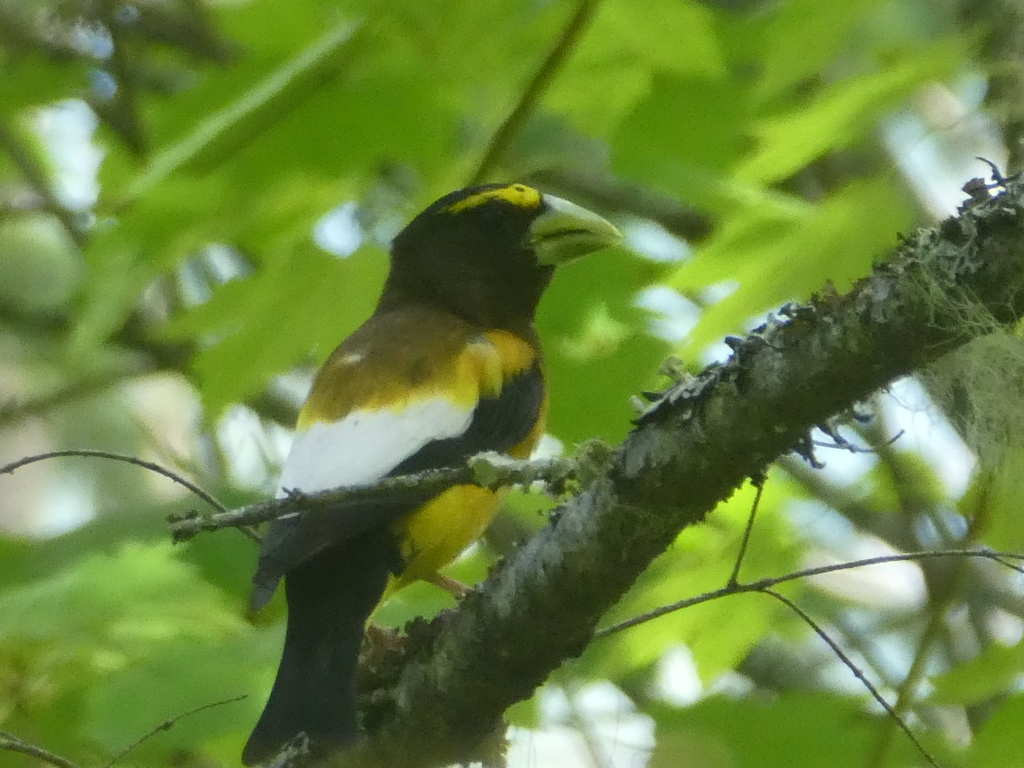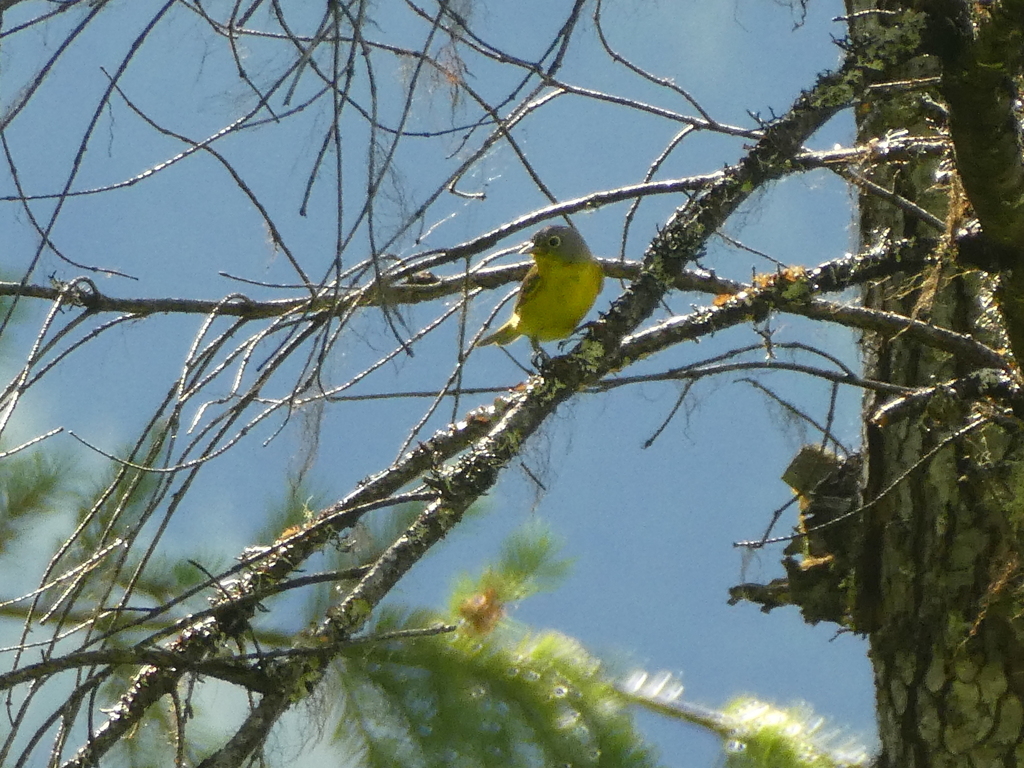 I had originally intended to hike the Devil's Loop, but there were river crossings that were unfordable according to two groups of hikers to had to give up. So I altered my plan: Desolation Peak.
Desolation Peak
Atop of Desolation Peak lies a 14×14 ranger lookout made famous by Jack Kerouac who spent the summer manning the station in 1956. It is a hard climb ascending 4400 feet in 4 miles. It lies at the Northern most edge of the Lake and is just miles from the Canadian boarder. There were 87 switchbacks and only two small springs along the way. It was a real tough climb but the views were amazing. At the top some paper and pencils were provided and we were asked to write our thoughts and submit them. I missed my family and wished they could have done the climb as well. I wanted to share the moment with them. Everyone should do something hard in their life. Whether it be running a great distance, climbing a mountain, writing a book, starting a business or pushing oneself to the absolute limit. It builds character. It helps us realize that we are capable of more than we thought especially after hard work.
I ventured a few miles in the Pasaytan Wilderness and attempted Devil's pass. Unfortunately was so exhausted and sore from my hike to Desolation Peak, that I didn't make it.