Cycle Tour
In the spirit of experiencing the area multiple ways, we took a cycle tour to 20,000 lakes. 20,000 lakes is in the buffer zone to the park, but still part of it. At 8km from our hotel we figured that we could manage. The first two thirds of the bike trip we meandered through the local villages admiring the farms and rustic lifestyle.
We then turned onto major thoroughfare that was nerve racking. Big trucks and steep shoulders mean no margin for error. I had Kylie walk her bike through these parts.
We made it to the park and rode on the dirt road to the lake. The very bumpy ride created sore bums, especially for poor Kylie. It took us nearly two hours to get there, so we didn't have long to stay. We enjoyed what we could and took in the serene settings. There was hardly anyone there so we had the place to ourselves.
Kylie did amazing. It was her first time riding on a street with traffic and her first time with hand brakes. She crashed several times, but got back on each time! Winners never quit and quitters never win. Atta girl Kylie!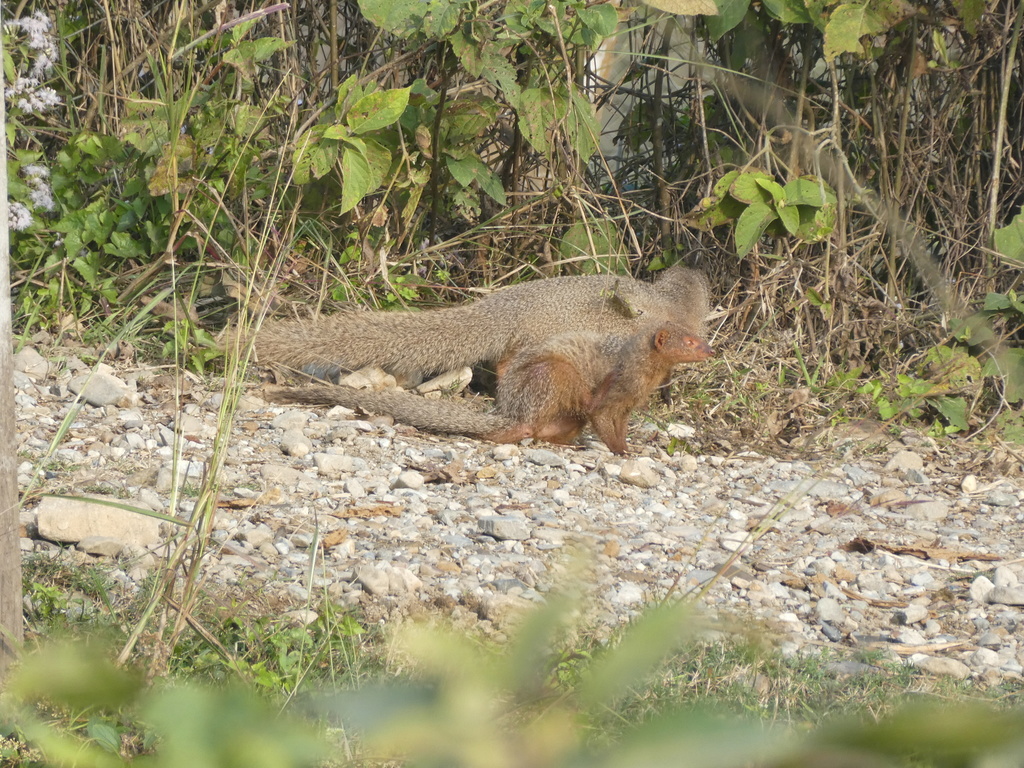 Canoeing
The canoe ride was too short. Even though the seats were uncomfortable, it was hard to beat floating down the river in a dugout canoe. We saw so much bird and wildlife and came so close to it we felt lucky. Some of the highlights were seeing a lesser adjutant, red naped ibis, green peafowl, and crocodiles.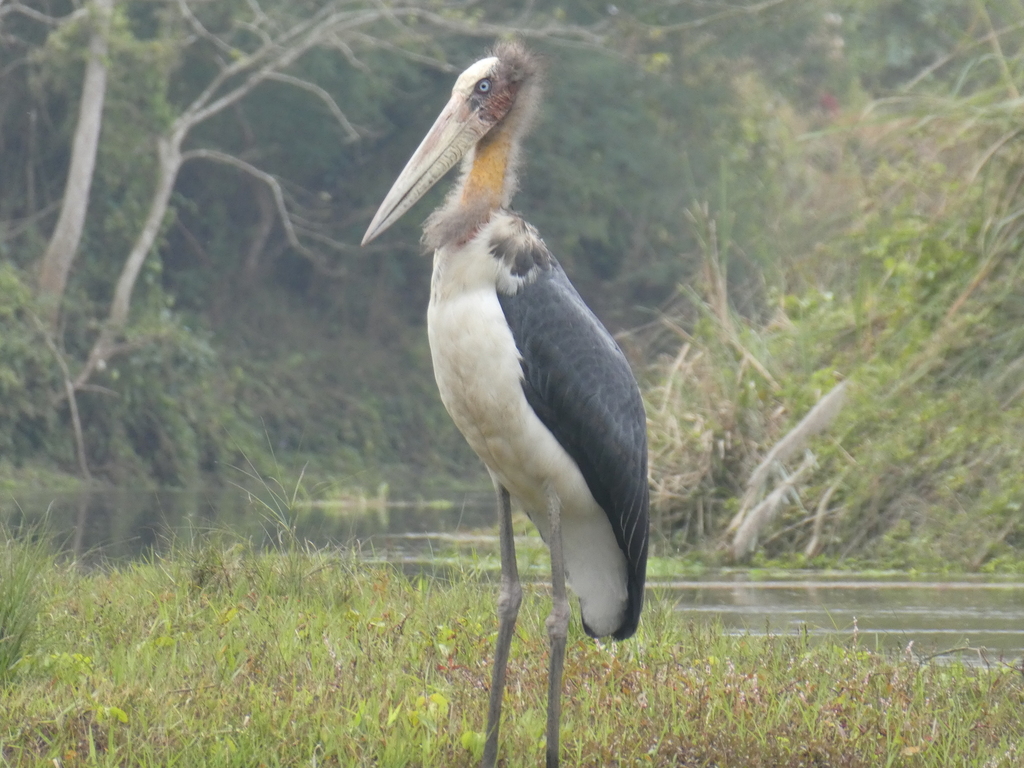 We had seen one before in captivity at the Angkor Center for Conservation and Biodiversity. With less than 10,000 of these threatened species in the wild according to the IUCN red list, it was fantastic seeing one of these adjutants in the wild.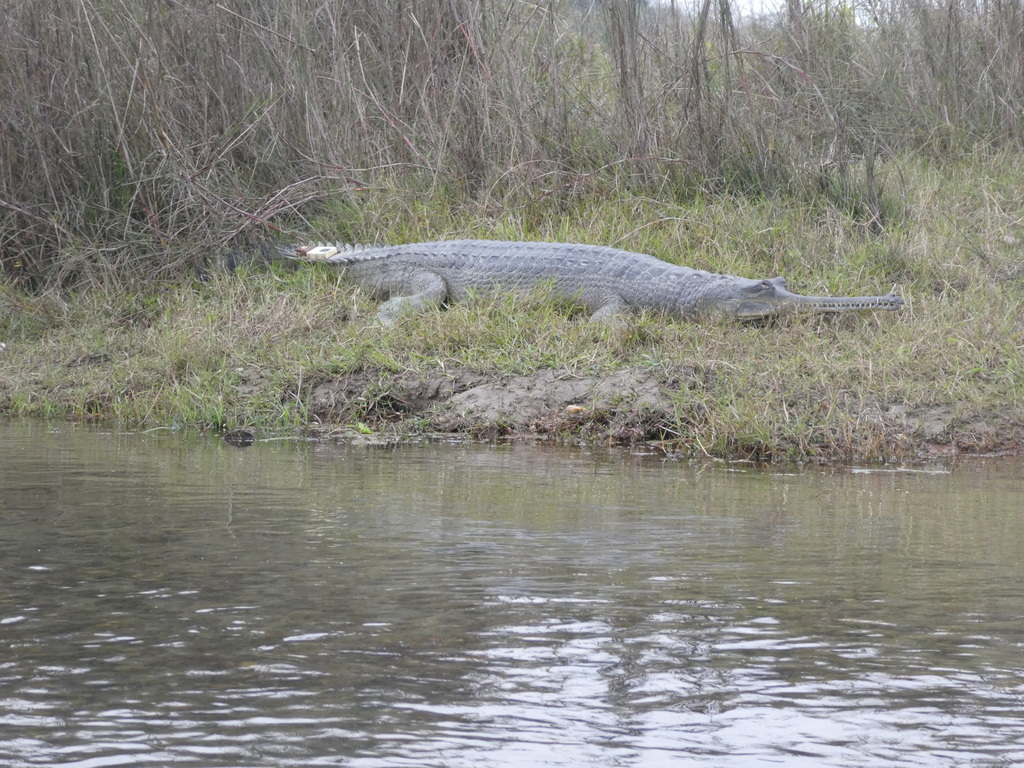 The Gharial was one of the oldest and most endangered species we've come across. Being 42 million years old and with less than 900 left in the wild (IUCN Red List status), seeing these creatures was a real treat. In part because of the good work being done the the The Nature Conservatory Trust, this species has increasing numbers.
The scariest part of the trip was getting closer and closer to a crocodile resting on a very small island. When we were within 5 meters, the crocodile slipped in the water. When we approached the island the water was less than a foot deep, the boat got stuck, and we couldn't see the crocodile anywhere! They really do disappear, which made us wonder about how easily they can reappear as our guide tried to get the boat going again.