About the same size as Mahibadhoo, Dhangethi had half the people. This made for a smaller island feel. The roads were not paved and there was more greenery.
We stayed right on main street amongst the largest trees on the island (all six were over 20 meters high (double the height of the two and three story buildings nearby).
Building Frenzy
For such a small island there seems to be a building frenzy. On the south end of the island two resorts are being built. One is seven stories and the other is five stories. They will be the most prominent feature of the island once completed. Many houses on the island are being renovated and fixed up as guest houses. I asked a lifetime resident what is the biggest change he's seen in his lifetime on the island. "An increase in the standard of living. Look at these nice houses. There is so much more money here now for people."
Most afternoons small cruise ships arrive bringing 20-30 tourists to walk up and down main street. The shops all open and sell tourist stuff. Some of the tourists go to a single restaurant or have a coconut on the beach. Then return to their ship.
Fruit bats
There was a small fruit bat population in Mahibadhoo, and there was one on Dhangethi as well. They roosted noisily right in the trees by us. It was a lot of fun to see them fly around, swoop in and eat. They were fascinating to watch. In the late afternoons they'd swoop overhead and munch away on some tasty tree fruit. In the early mornings they chattered nosily in the trees.
Snorkeling
In Dhangethi the currents and beach was different. We snorkeled over shallow reefs in strong currents. It wasn't ideal, but we did find some interesting critters….some we had never seen before.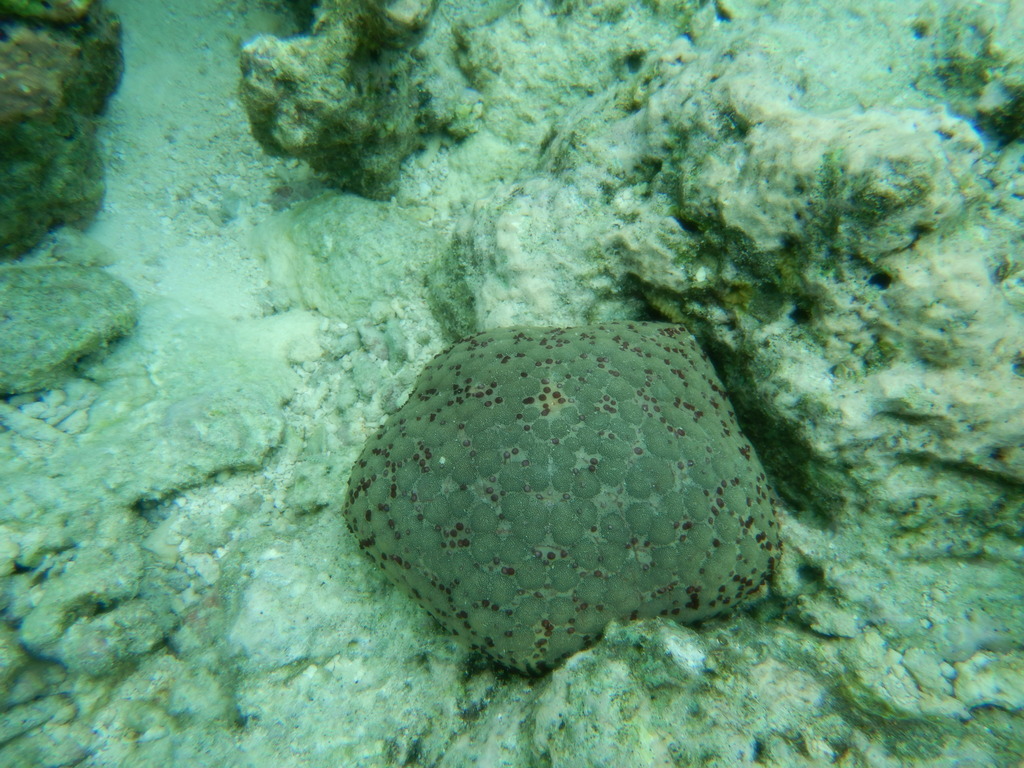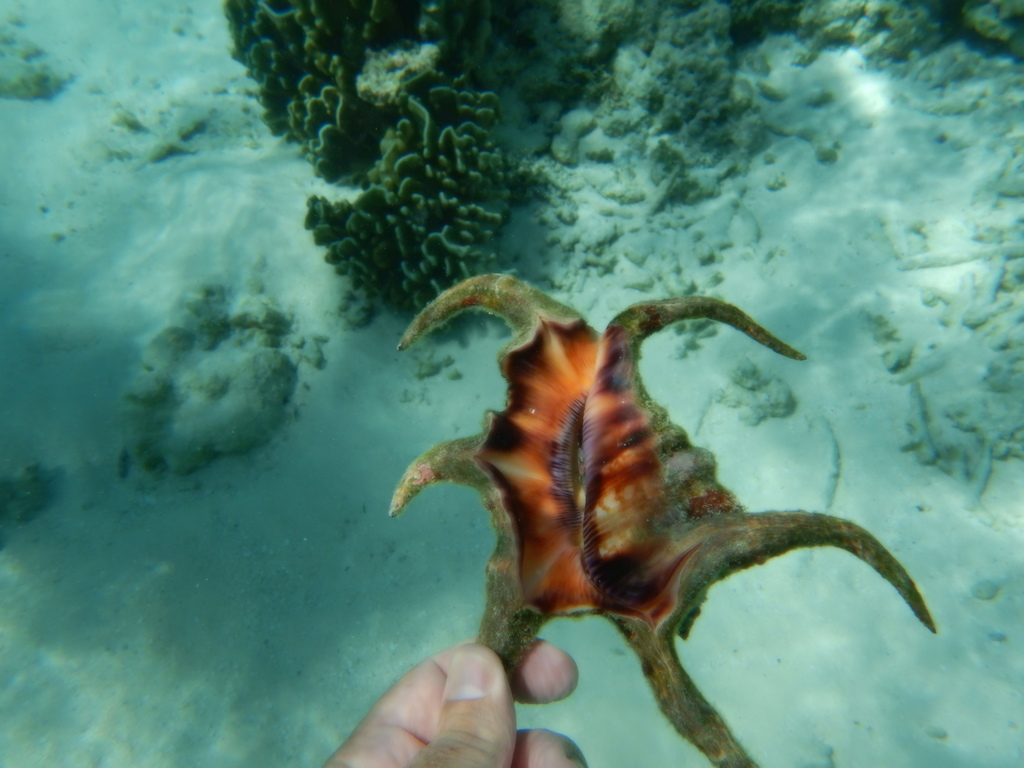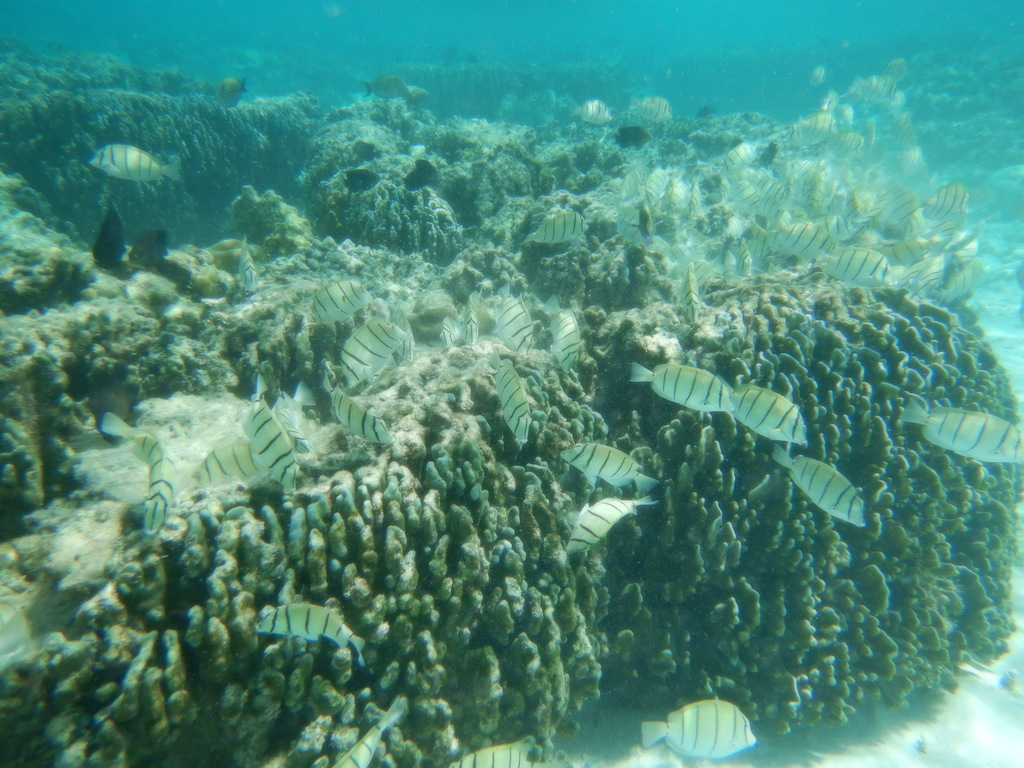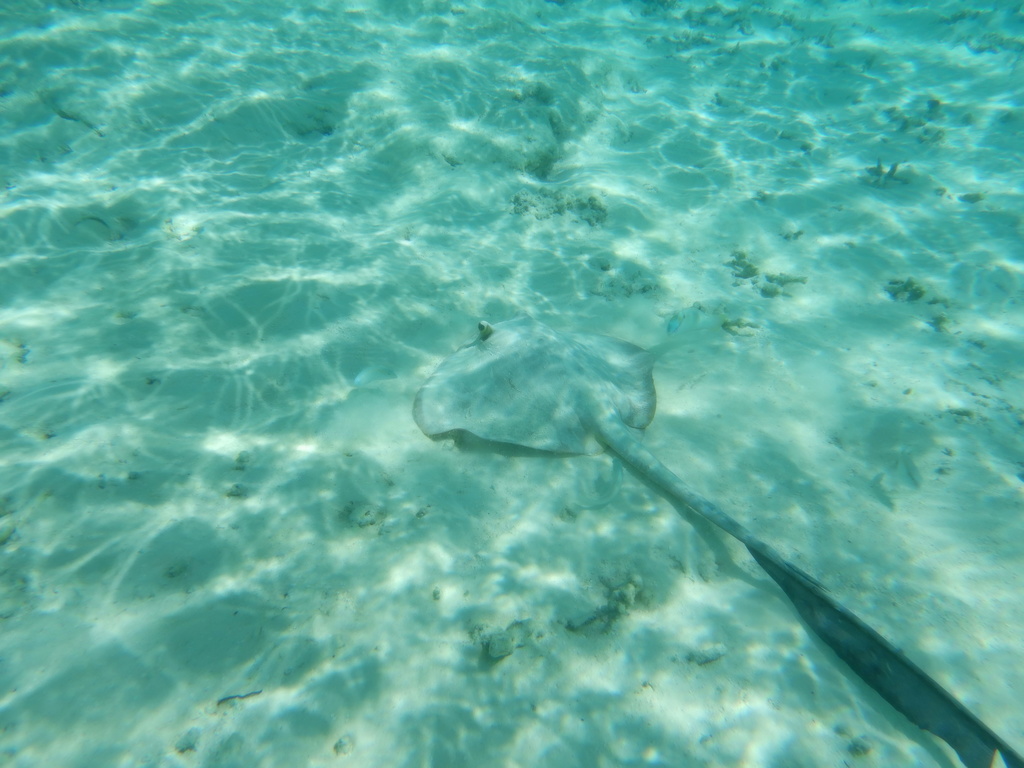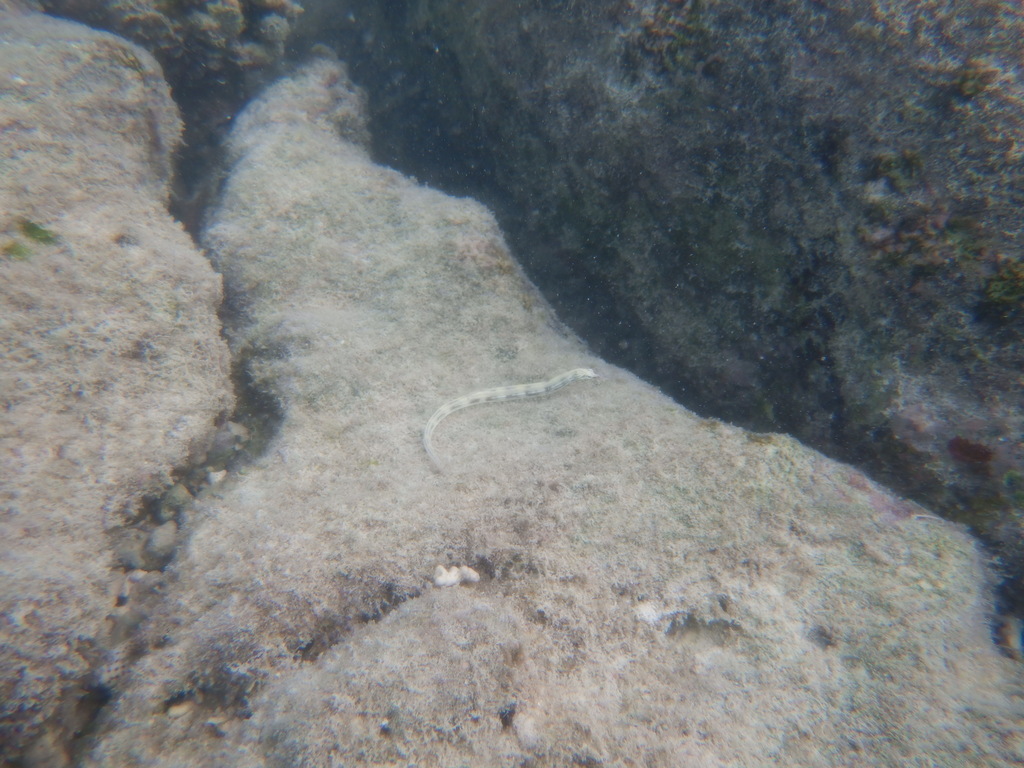 After the girls went in, I went back out. The sea was rougher and I struggled a bunch more around the reef break (where the waves crashed over the reef). The water was a bit murky from churning sand, and through clouds I saw a black tipped reef shark about the size of Kylie. It followed me for a bit and made me nervous. I kept looking behind me as I made my way back to shore.