We spent most of our time on the island snorkeling on the west end. On this island there wasn't much coral growing. There were giant piles of dead coral underwater with plenty of fish chewing on the bones, but not as much live corral as I had thought. There was some, but it was mostly a bone pile around the section where we snorkeled.
That said, we were treated to phenomenal displays of fish life. There were some fish we had seen before along with new fish species. The waters were remarkably clear, and made for excellent viewing. We were able to photograph and document over 40 species of fish in just a few hours. Here are some of our favorites: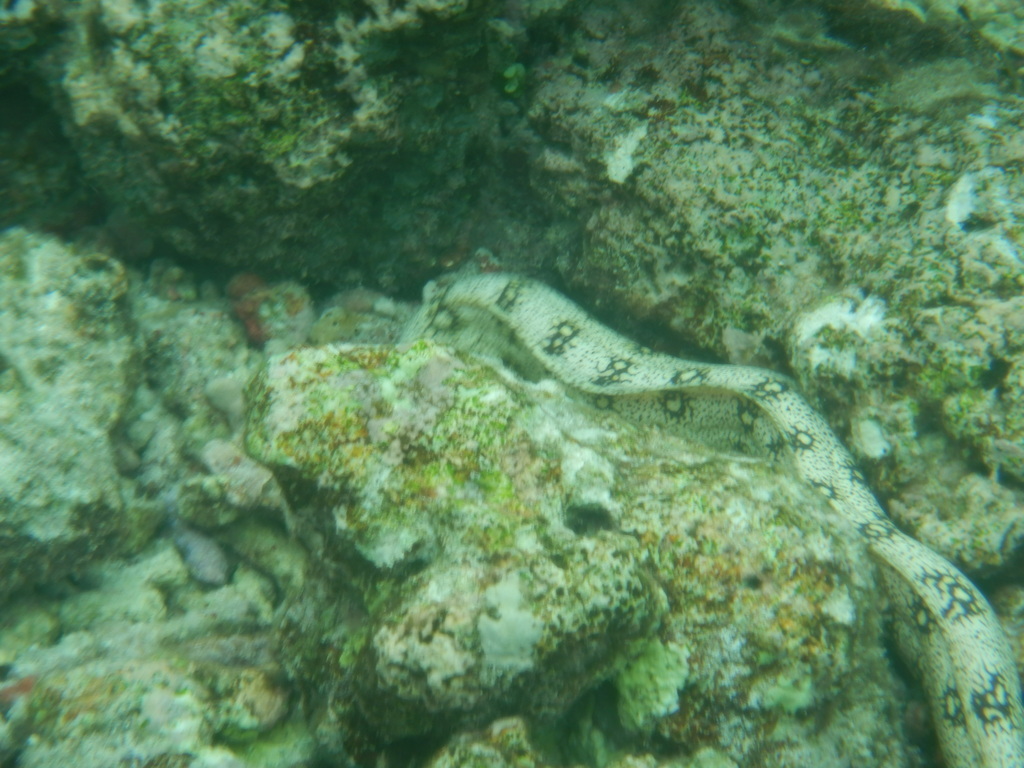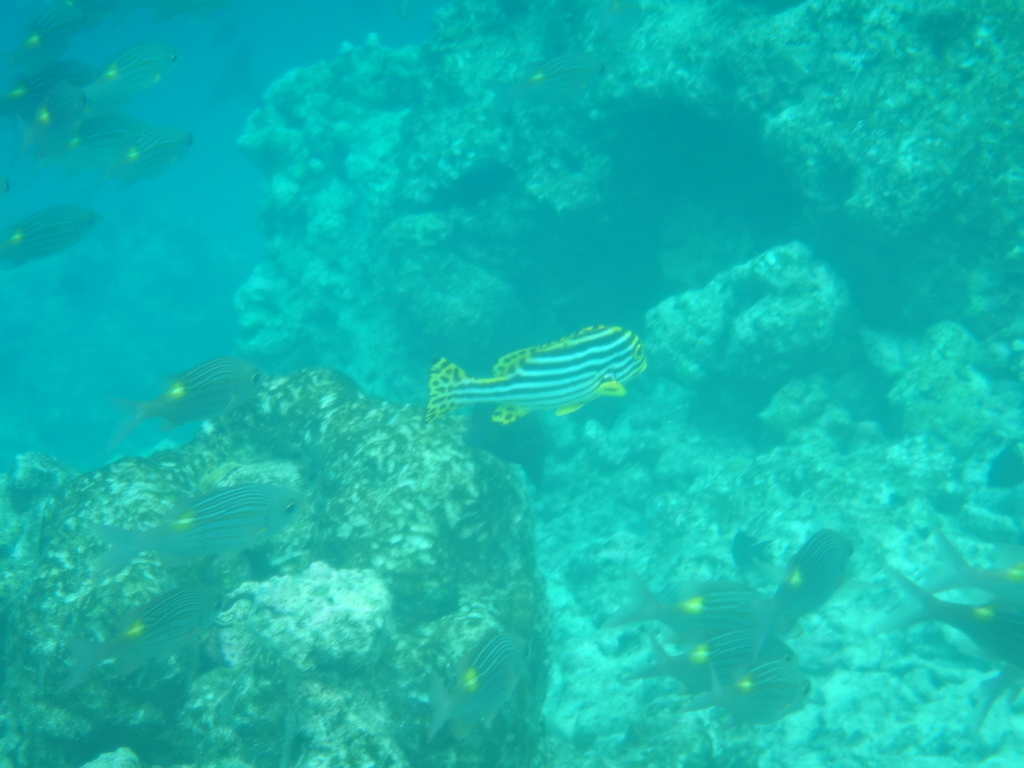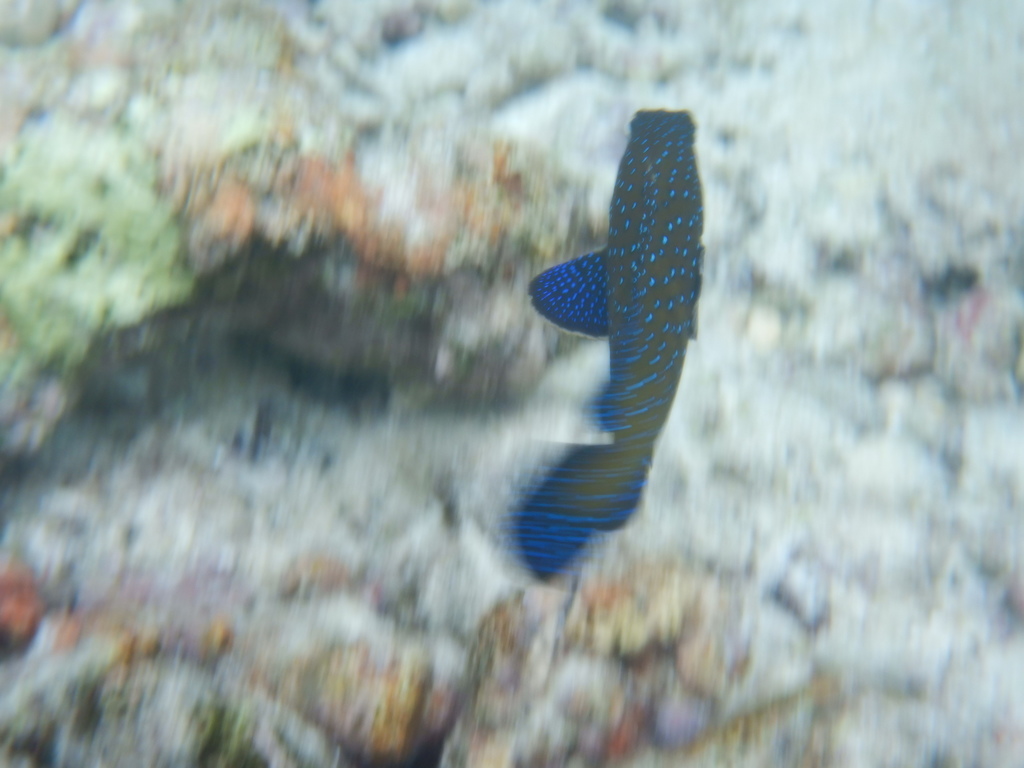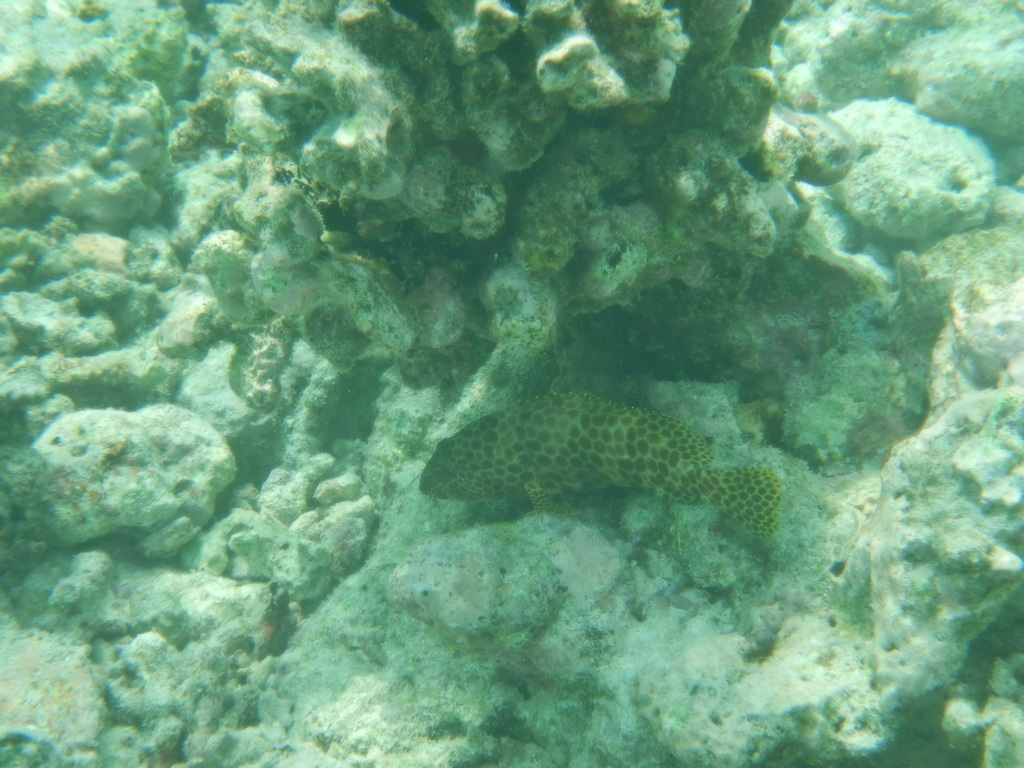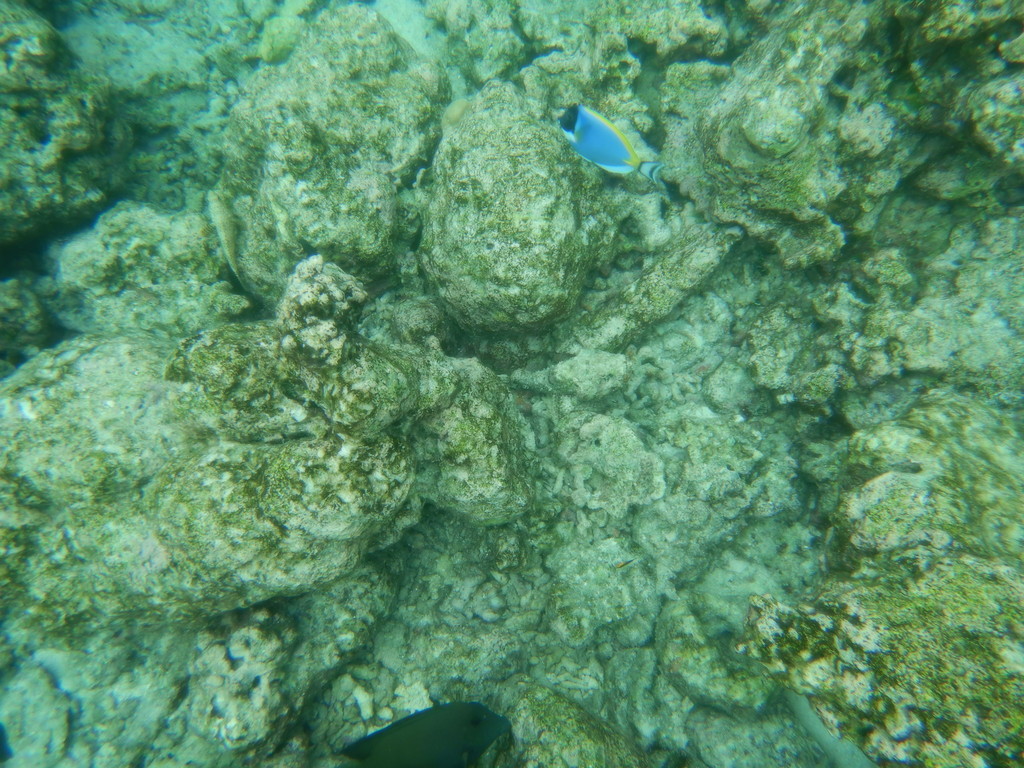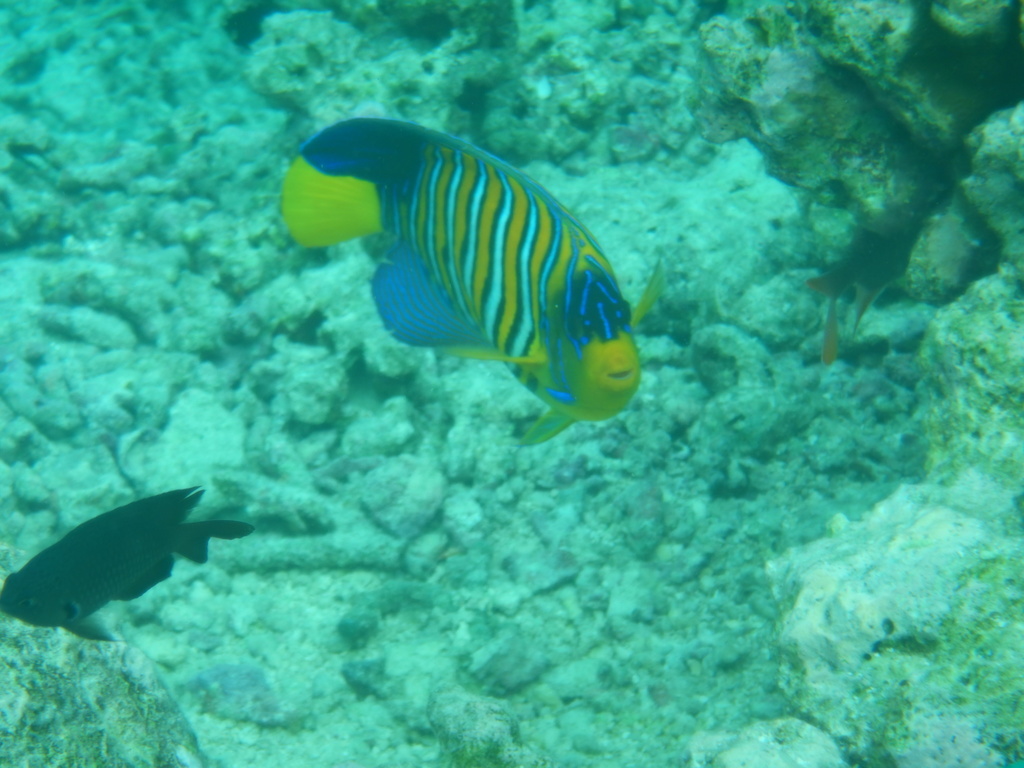 On of my favorite things to do was to dive down and get real close to the deeper corral. I got the best reactions from fish.