Sharleen found a wonderful place for us to stay (Trang An Central Homestay). Just two years old, it is run by the family that has owned the land for years. Mother, Father, and the aunts cook and clean. The sons help with the front desk. They are setup to receive at least 50 simultaneous guests with eight bungalows and two dormitories. "There is a lot of tourist money now, this part of Trang An has best views, that's why so many homestays now." Our first two nights there, a bus load of travelers stayed up singing karaoke until late in the evening. However, it's charm was wonderful and the kids especially appreciated the pool. On a dirt road by the river nestled between large karst formations, it was secluded and everyone there was helpful and kind. All the water in the Trang An Complex was overflow or redirected from the Day River. If not for many farms and beautiful karst formations, it would have probably been more of a swampy jungle. But it wasn't, and everything looked amazing.
Everyone in this small-town rural community knew each other. Everyone talked with each other as they rode by on scooters or bikes. At one time, they were all farmers here, but there has been a dramatic climb in tourism and homestays, ecolodges, mini-bars, and mini-hotels have been popping up everywhere. People still farm, but many of the farm houses and community are transforming into tourist hot spots. Sitting in the evening heat, under a fan, watching tourists bicycle by as neon lights flashed along the landscape was a confusing mix of happy hour tourism and bucolic nostalgia.
Scooter Exploration
We rented scooters to explore the area. Everything was a scooter ride away. There was a wide major road that went straight through. However, frequently we scootered down side roads and paths to some of our destinations.
Although nervous, Sharleen got the hang of it. Alyssa, took over driving responsibilities for some of our longer treks. This allowed Sharleen to explore some of her more colorful vocabulary and back seat driving vernacular.
Kylie rode with me and loved every minute as we weaved through potholes, avoided rocks, and other drivers. She waved at everyone, even other scooter drivers, as if to say: "Hey look at me I'm on a scooter!"
Some of the narrow streets were paved, others were not. Some were paved long ago, but have not been kept up making the road especially rough. Through every little village small eateries, tantamount to tables in front of someone's home, dotted the roadside. As we drove by, they would yell: "Hello, Hello", "Menu, come look", "Stop here, eat". There were larger restaurants as well and everyone had the same pictures of food and sported the same menu so there were lots of food choices.
One favorite meal was goat, a local delicacy. The girls had to roll it up in rice paper instead of a tortilla and eat it like a mini Vietnamese burrito. Another place had some wonderful pho and freshly blended fruit juices. Every stop was an adventure. On one particularly long day, we were weaving through the streets and roads at night and stopped at a lone restaurant by the water. The ceiling was covered in bugs and we counted 12 geckos feasting.f However, the tomato-tofu soup was delightful as was the stir-fried cabbage.
Hang Mua
Allegedly King Tran frequented the cave area to hear and watch beautiful women dancing. There is a small tiger cave at the base of the peak. But that was not why people flock here. This was one of the few formations to climb up. It took a little work and Kylie was less than happy with the many steps (486 of them to the first peak, then another 100 to the next peak). The views at the top were amazing. On one side the rice paddies stretched out to Ninh Binh, and on the other side overlooked the valleys between the karst formations. A greater mystery was the amount of women climbing the stairs in beautiful flowing dresses with heels or sandals with full makeup. They spent hours of their time trying to get picture perfect shots for their social media. Our group was sweating up a storm and were happy to just get up there. One peak had a small pagoda with lines of people trying to take pictures, and on the other peak there was a small pavilion with a dancing dragon. It was good luck to touch the dragon. Safety was not a huge concern here. The rocks were either slippery from being worn by thousands of trekkers, or were jagged from erosion. Plastic bottles, bags, wrappers, toilet paper, and even poop were in a lot of the crevices so we had to be careful where we stepped and where we put our hands.
Bich Dong
The Bich Dong temple was built in 1428 by King Le Thai To. Still in use, the main area had several rooms where people gather to worship. However, after a climb up the stairs we went through the secret passageway behind a temple in the cliff. We found the Green Cave. This cave led through the mountain to another stairway to a second temple on top. Through the cave we heard bats chattering which added to the allure.
Hoa Lu
The first Emperor of Vietnam Dinh Tien Hoang established the capital of Vietnam in Hoa Lu after defeating 12 warlords in 968 AD. It was just 15 minutes by scooter from where we stayed. The complex was not particularly large, but it was the capital city until the capital was moved to Hanoi in 1010. The structures we saw was rebuilt in the 17th century. Alyssa and I went into the archaeological section which displayed a section of the original wall. "That's it? How unimpressive," quipped Alyssa. Perhaps, but due to its remote location, Hoa Lu never had its defenses tested. It was particularly hot this day, so we only spent a few hours there. We had fruit and food at the food stand where we had parked our bike and headed off to explore more of this wonderful valley.
Trung Nham
In the southern part of this valley is Trung Nham Bird Park. We met up with the family from Switzerland to explore this area. We walked through some of the caves and the kids certainly enjoyed time socializing with their peers. At the back end of the valley was night time roost for many birds. Some people said millions of birds roost there, other said hundreds. We didn't stay until it was dark, but we saw under a thousand roosting birds. There were storks, herons, egrets, and a variety of ducks in the ponds nearby.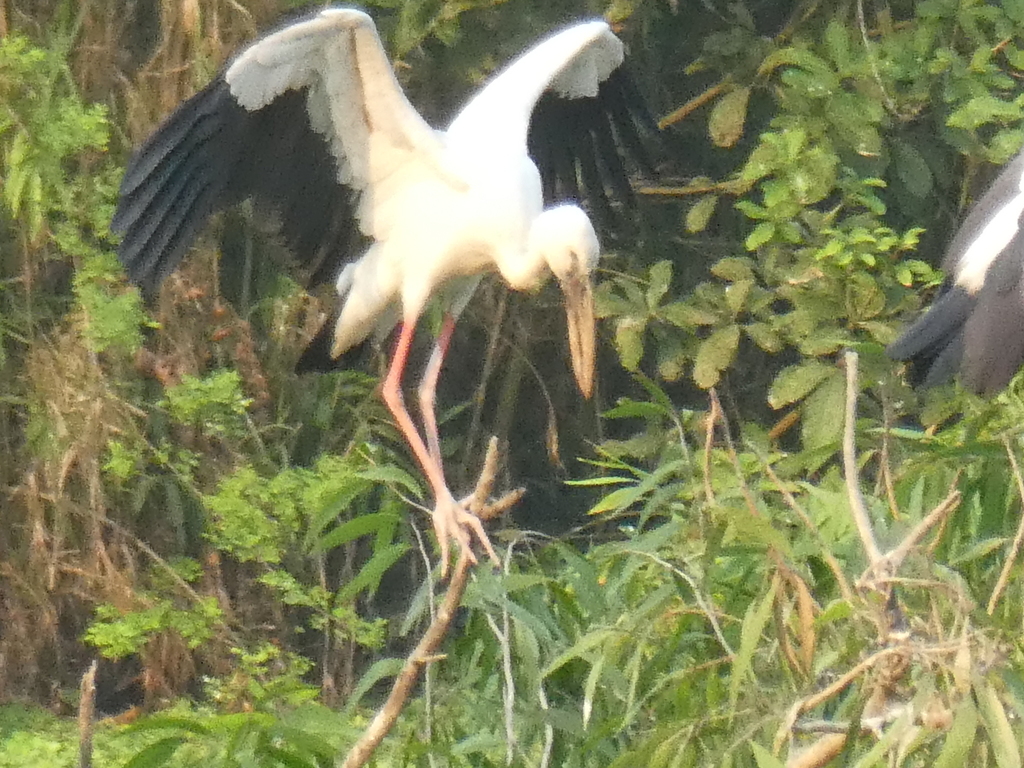 We ran out of time as we had to drive back on country roads in the dark. I would have liked to take more time to explore the forested area of the park. The front of the park was very resort like, with fancy restaurants, shiny lights, and manicured gardens. However we did find some ways to get a little adventure in.
Walking around
Even though everything was relatively close and a bicycle could have been sufficient to explore, we used scooters. However, I enjoyed my early morning and late evening walks around our homestay. The rivers and paddies provided interesting explorations. Whether watching snail eggs hatch with Kylie, or seeing the kingfishers or herons nab a bite, it was beautiful, tranquil, and not crowded. On my walks I saw no more than twenty people. On one walk I saw a woman collecting snails and crabs in the fields. On another morning walk I saw a young man with down syndrome herding cattle up the road to pasture. On an evening walk I saw a man herding his ducks into a pen for the night.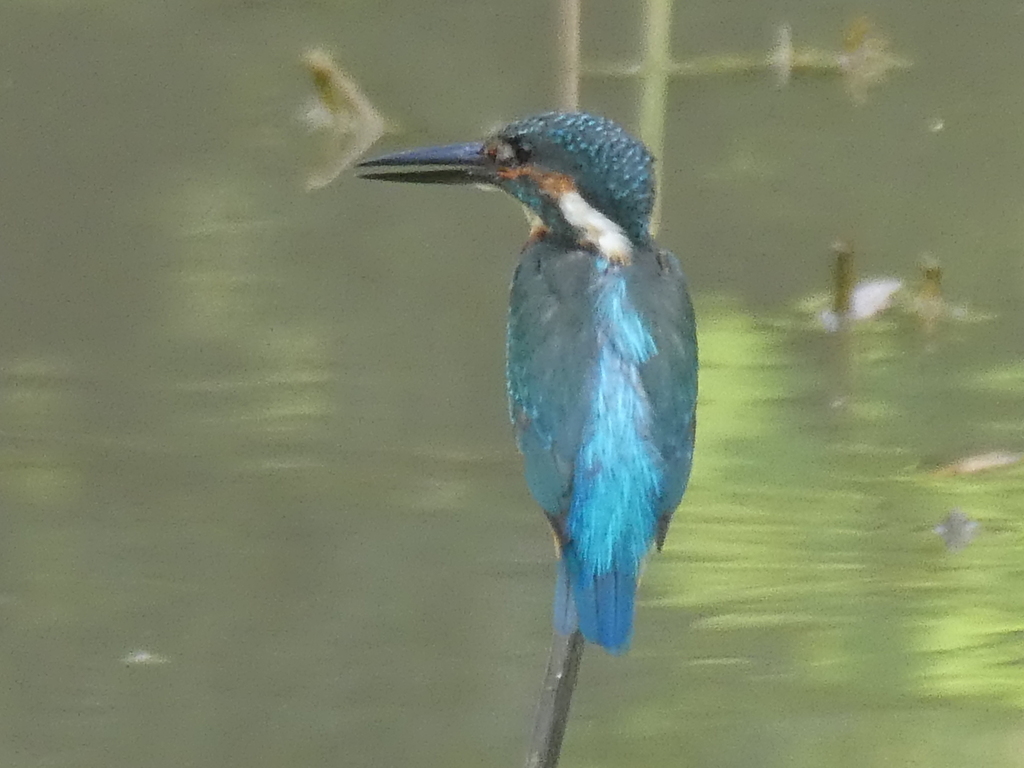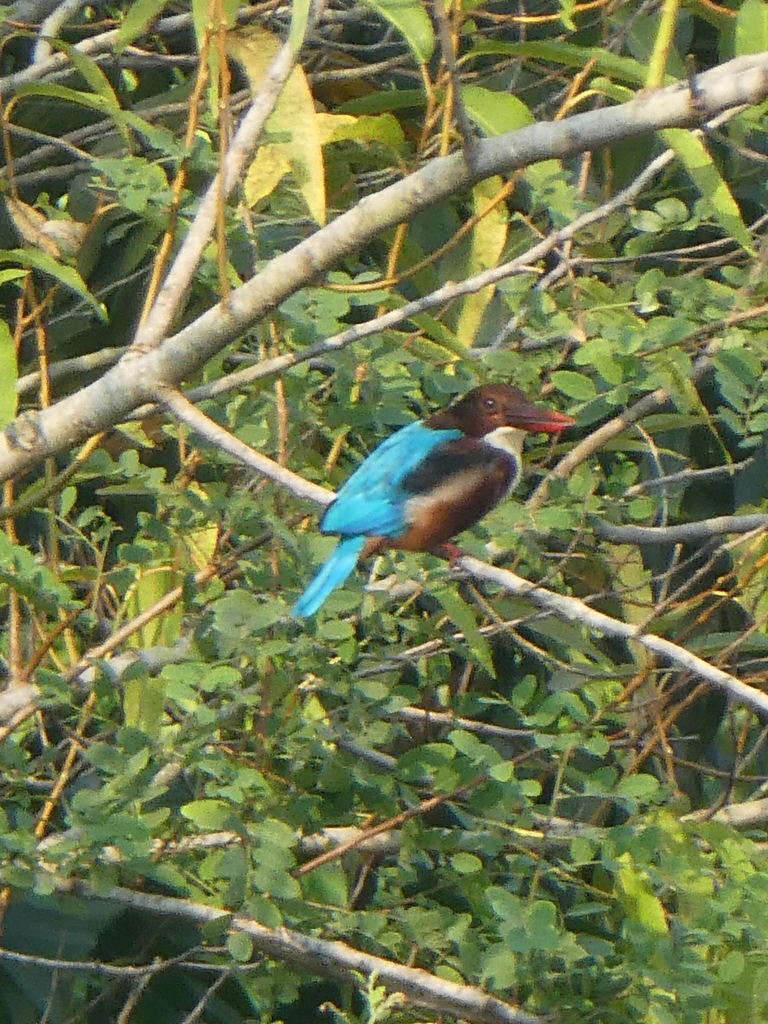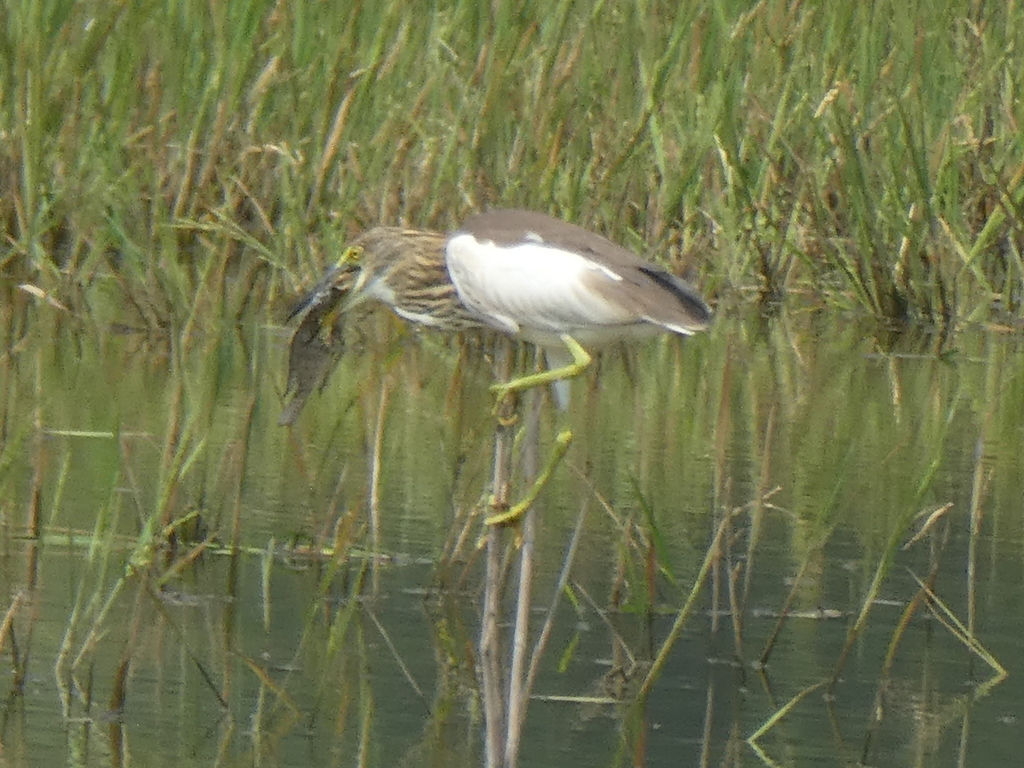 | | |
| --- | --- |
| | |
| Snails gathered from the fields | Rice Paddy crabs gathered from the fields |