We walked down Qintai Road. It tried to recreate the look of the roads of Chendu during the Ming and Tong dynasties. The shops look old and they have some tea houses; however they are filled with modern jewelry, clothes, and other needs of the modern citizen.
We exited Qintai Road into Chengu's Culture Park. On one of my walks I found some carnival rides at the far end of the park. After a busy day with Pandas and the Leshan Buddha, we took the girls for some bumper car action. They ate it up. It was Kylie's first time driving her own bumper car and she had it in for Alyssa. They rode another ride and then we meandered through the park.
There were some carnival games, a lake with tea houses, a mausoleum, a Chinese opera house, and a few pathways to walk.
We got some awesome potatoes that had spices, chili oil, and green onions. We also picked up some other dishes and walked back to the park to try some tea at a tea house. All the tea houses were full of people eating and drinking. Some were playing Mahjong, some were having animated conversations. We settled in at a quieter tea house perched lake side. It wasn't really a house, it was a bunch of tables with some awnings. We reviewed the menu of teas offered and decided on three varieties. A nice man from the next table offered his help in selecting the teas. The cups came and with it a giant thermos of hot water.
As we drank we watched egrets fish and little grebes bob in and out of the water. There were six locals next to us with giant cameras. They were throwing bread into the water next to an island. The fish would eat the bread, and then the egret would get the fish. Then they snapped pictures of the egret fishing. Some of them shared their pictures with me. They were quite the photographers.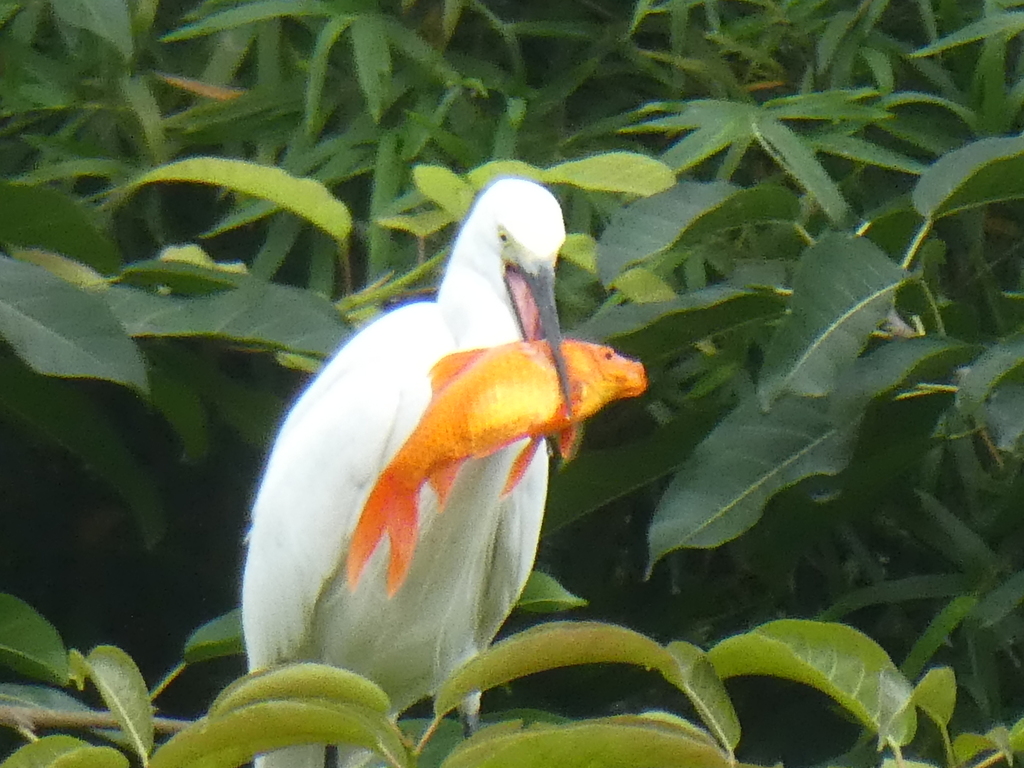 Periodically, locals threw their uneaten rice into the pond. This delighted the fish. Sometimes they showed us a picture of us talking. We would all have a giggle.
We sat and talked together as a family for nearly two hours without the pressure to reach the next destination. There were no electronics or digital distractions. Just unadulterated time together, drinking tea, and passing time.
It was a special moment.
Before we knew it, it was late afternoon. We headed back to our place to pack and get ready for our train ride to Kunming.