Almost the size of Massachusetts and larger than Israel, Kruger is huge at 19,485 square kilometers. It is the premiere wildlife destination of Southern Africa. Our overland truck pulled into Nkambeni Lodge's campsite and pitched our tents for the night. The campsite was located inside Kruger's park boundary by the Numbi gate. It was surrounded by a large electric fence to keep large animals out of the campground area.
| | |
| --- | --- |
| | Then: Sharleen and I camping in the Serengeti in 2003. An open camp, no fences, and simple tents. (Back Then) |
| | Now: Sharleen and I plus Alyssa and Kylie in a fenced campground with some not so simple tents. |
The list of things we wanted to see was long, however being wet season the reality of seeing them all was low. We opted for a full day jeep safari that started at 6AM and ended at 4PM to maximize our chances of seeing wildlife.
Even though Kruger was large, it was mostly woodland with a few savanna areas. This was far different than our experience in Eastern Africa. We drove over 180KM through the Southwestern portion of the park and even though we didn't see a leopard or a cheetah, we were still fortunate enough to see other amazing wildlife.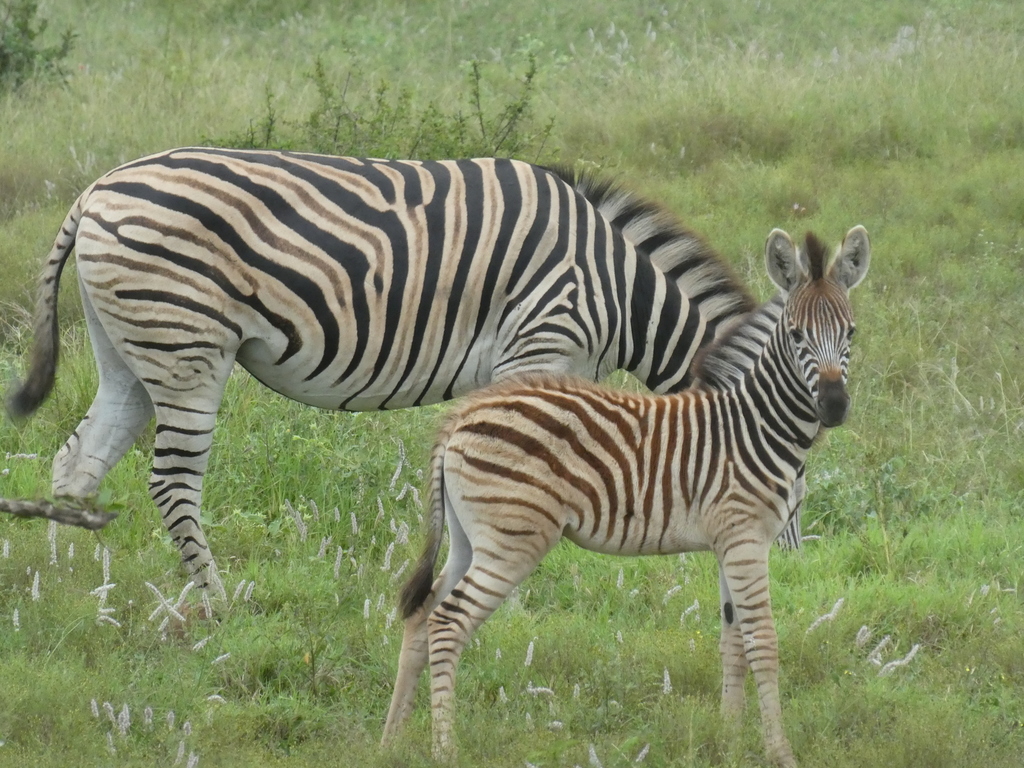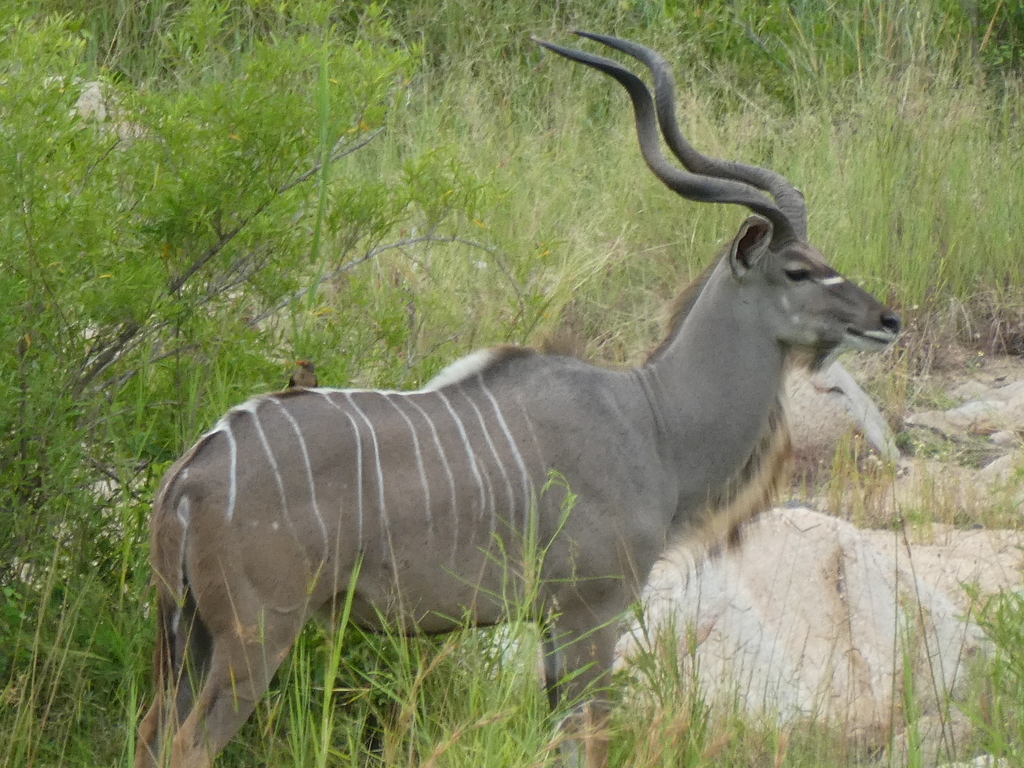 We had several highlights. One of them was seeing a sub-adult group of lionesses trying to hunt a group of impala. There were four of them, and according to our guide, they got there signals mixed and blew their opportunity. However, it was great to be able to watch lions hunting impala.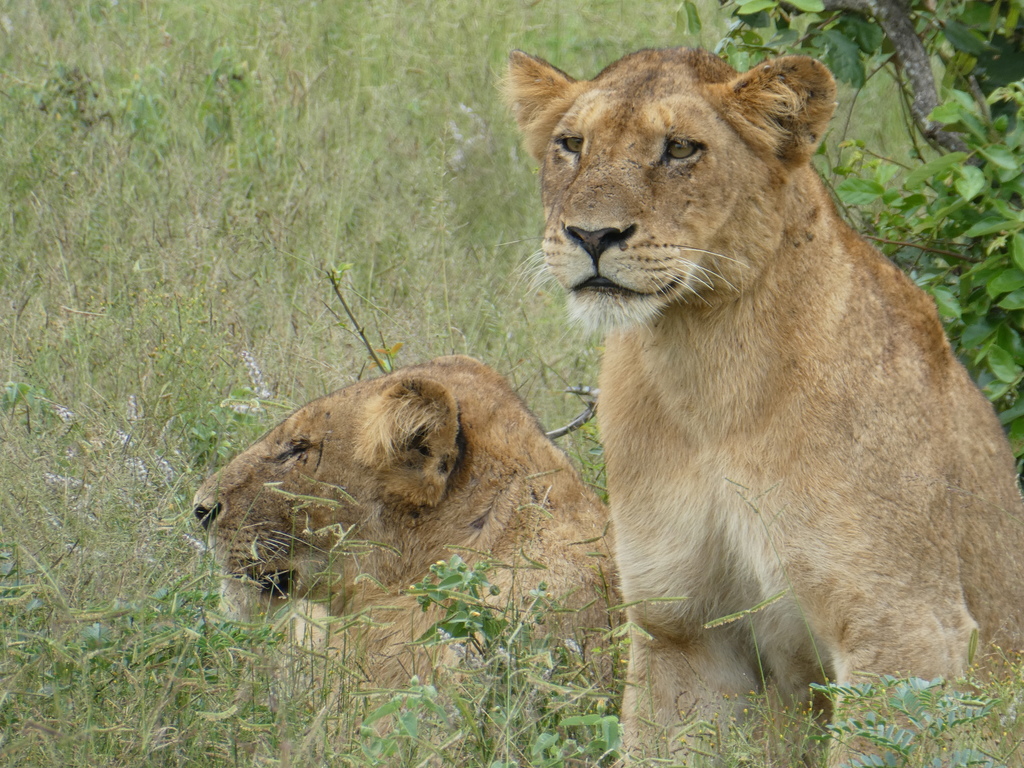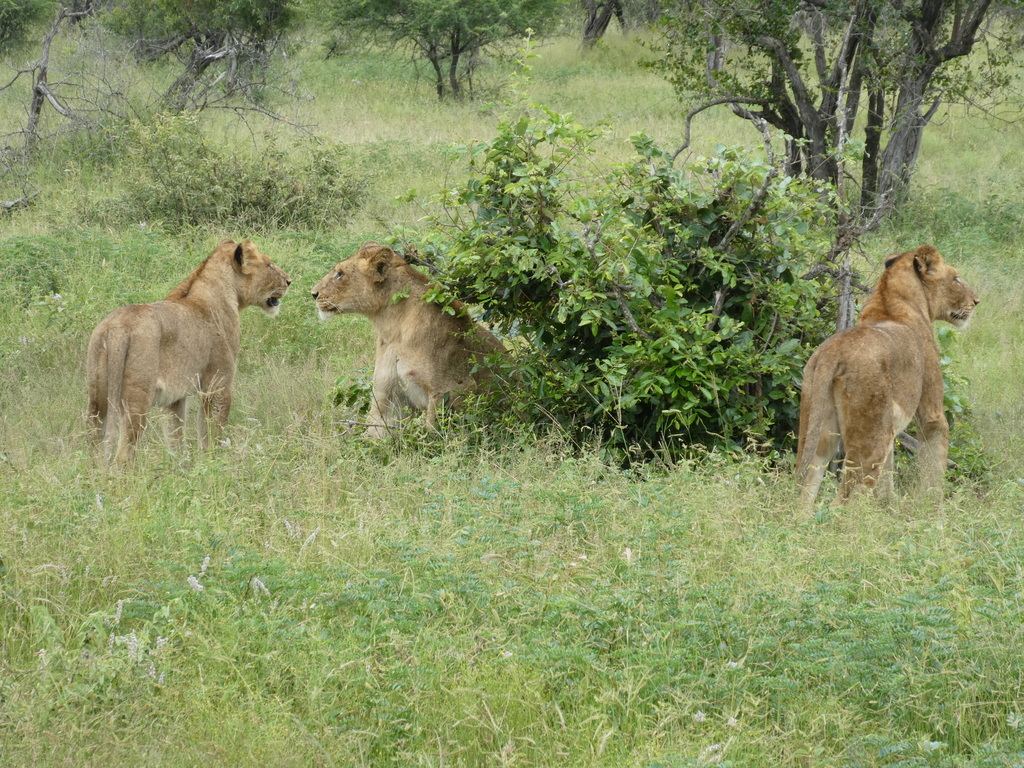 We also spotted a spotted hyena! It was a den with several cubs with mom looking over them. Mom was more careful about being seen and skulked under shrubs. However, the cubs were more bold laying in the sun.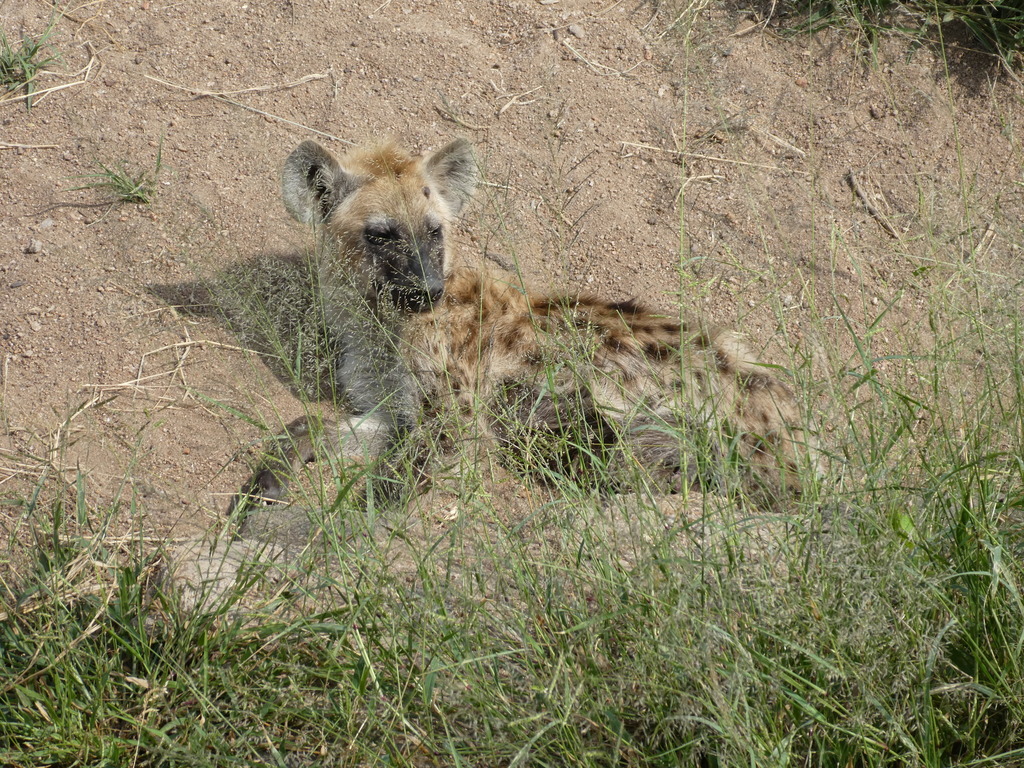 We stopped and watched two bull giraffes fighting. "It looks silly to us, but for them it's serious business". They lined up side by side and tried to hit each other with their necks. Sometimes, they would strike the hind quarters with their head of horns. "This can go on for hours." our guide told us.
Another highlight was seeing baby elephants. Although we didn't see a proper herd, we saw smaller family groups.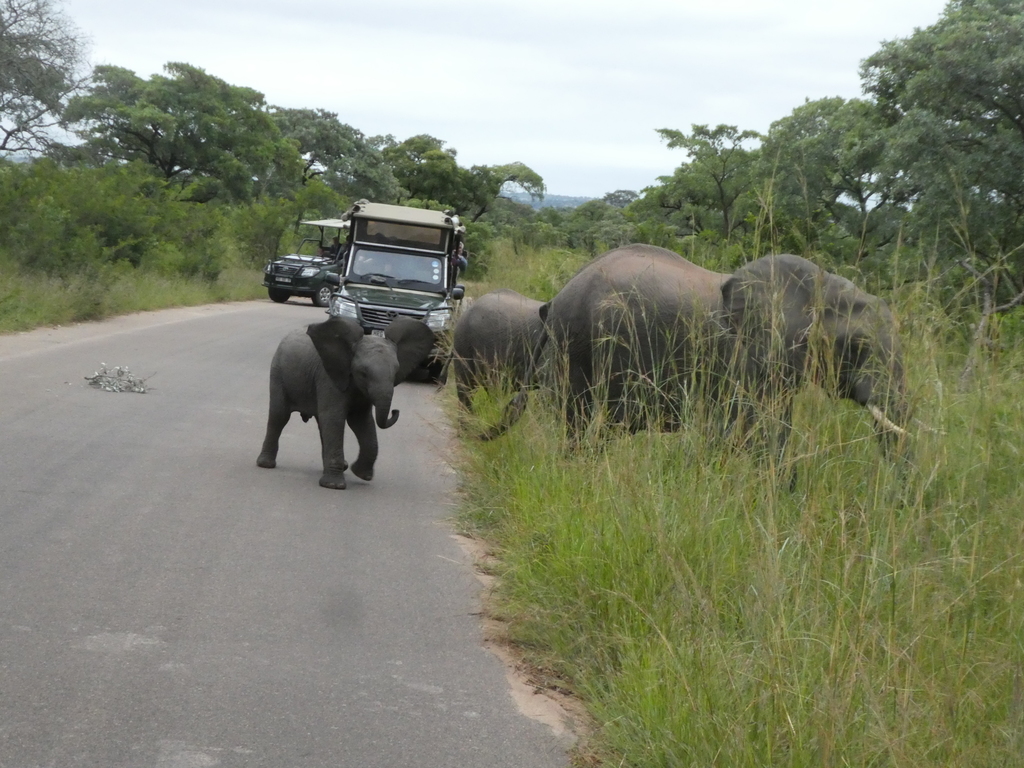 Lastly, I personally remain amazed with the diversity of color in the wildlife.